Distance Learning Testimonials
August 11, 2018
Excellent school. Excellent program. Very good instructors with easy to understand graphs and examples of dispatching. I was in the 1-week course and the online modules were very informative. The instructors really took the time to explain literally everything online. I was very impressed with the online portion of the school as well as the 1-week class. Also understanding how to do the flight plans, the instructor goes over everything. Even all the little "gotchas" that can make your flight plan invalid (examples, contaminated runways, icing, headwinds vs tailwinds) the instructor explains everything. I recommend Sheffield to anyone interested in becoming an Aircraft Dispatcher. Excellent school with top notch instructors and material.
– JD Atlanta, GA
January 27, 2018
Good Evening Mr. Morris,
My name is (name) and I work at Southwest Airlines (SWA). I had enrolled at Sheffield a year ago to do my dispatch course….but, (over time) I had moved to Denver and I ended up doing my dispatcher course at (school in Denver). BIG MISTAKE. A costly mistake I feel. I did not feel confident enough to go take a test at SWA or for that matter any other airline. When I speak with fellow dispatchers, there is no doubt that Sheffield graduates are the best in every way.
Sheffield really has a great value and input and your students fare extremely well at the tests given anywhere in the world. Your school provides no doubt – it's like going to MIT or Harvard.
I want your help and guidance to prepare me to be confident and take up an exam with any airline. I just don't feel I learnt much at my earlier school. Somehow your graduates that I have encountered have vast knowledge I feel. So now that I have a namesake license "that's what I call it" I want to do it all over again at your prestigious school so I can be well prepared. Please guide me. 
Please guide me and help me achieve my dream career. I humbly agree I made a huge mistake of my choices and kindly request you and your team to help me achieve this goal.
Warm Regards
W.A.
[Sheffield note: This student was reportedly ranked #1 in the class, which speaks volumes! And yes…we will help this future student!]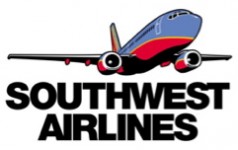 October 12, 2017
Hi Eric – I graduated in Feb 2016 as a student of the correspondence/residence course. Brett and Reuben were wonderful instructors and I really enjoyed the opportunity to connect with so many classmates. I hope to stay in touch. Please say hi to both Brett and Reuben for me. – Eddie
September 14, 2017
"Course was very hard, but rewarding. (The online instructor) was a huge help online."
A.
June 28, 2017
What convinced me to come to Sheffield was the availability of the Distance +5. When I started searching for schools and online courses, Sheffield's was the first one to pop-up. I looked at other schools as well. But, once I was on the Sheffield website and read everything about the school, it was my first choice. I also looked at critiques and there were nothing but positive. I've been very impressed with (the online) instruction and timely responses to my questions. And just after one day of residency. I thought (the classroom instructor) did an excellent job as well…
So, Thank you!
May 5, 2016
(At least) 3 Sheffield Graduates were recently hired by Southwest Airlines!
Date: Thu, May 5, 2016 at 2:51 PM
Subject: I got Assistant Dispatcher at SWA!
I wanted to let you know that I successfully tested, interviewed and was accepted to the June class of Southwest Airlines Initial training for Assistant Dispatcher!
I heard repeatedly from current SWA Dispatchers that my training at Sheffield would prepare me for the testing and interview portions of the hiring process. They were absolutely correct! (E.B.) and I have repeatedly said throughout the process how thankful we are that we chose Sheffield because we clearly were more prepared than other applicants!
Thank you for all your patience, especially through the online portion of my class! 
J.S.
——–
Date: Thu, May 5, 2016 at 2:21 PM
Great news!! I was offered the assistant dispatcher position here at Southwest Airlines. I'm super excited and I think the rigorous Sheffield course prepared very well for the whole interview process. I thank you all so much! 
E.B.
——–
Date: Wed, May 4, 2016 at 5:26 PM
Subject: SWA Dispatch
I got the position! I start June 6th! Thanks again for all your help!
A.P.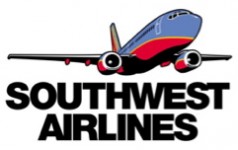 February 9, 2016
"The most intense thing I've ever done. Weakness at Sheffield is not acceptable. You survive this because you earned it."
A.
Graduate of 1-week course – Feb/2016
January 26, 2015
Hope you and all the Sheffield staff are doing well and just wanted to say I am so glad I chose Sheffield for my Dispatch training.  You all run a very professional, personable and classy organization.  Let me know if I can provide anything as far as references or anything else.  Thanks again!  Auf Wiedersehen.
January 9, 2015
I'm elated today at the news that I've been granted the opportunity to join Dispatch here at Southwest Airlines. I start class in mid-February. I attribute a large part of this major career step in my life to the care and quality given to my initial certificate training. I will not let you down! OK, I know y'all are busy so I'll stop getting sentimental, but please do know that y'all are appreciated! Thanks again and we'll talk at you soon!
Take Care,
T. Holman
June 18, 2014
I graduated last July 2013 from the distance learning / 5-day residency course…thanks also for the course instruction- been in Delta dispatch almost a year now – talk about a worthwhile investment!
Sincerely,
M.L.
February 19, 2014
Dear Mr. Morris,
..
I found your school to be the best there is
. I have
done my research
with other dispatching schools and it seems like
they don't even come close to the quality and assistance like Sheffield offers
. That is why I have made the decision to invest my time and money to attend your Distance Learning for the dispatching certificate. I plan to start online April 1st, 2014 (June 25th residency). …I've heard many good things about the Sheffield programs and more so the faculty. I am excited to be part of the program and look forward to personally meeting everyone there! 
A. N.
January 22, 2014
I hope this message finds you well. After recently completing the interview process, I have been offered an Alaska Airlines Aircraft Dispatcher position!
I'm thrilled about the opportunity and would like to thank you and the Sheffield team for the many hours of instruction that I've been provided. I look forward to returning soon to Sheffield and further my dispatch education in the coming months and years.
Take care,
Kyle F.
May 5, 2013
Hello from Chicago!
I am now 5 months into my position at United as a dispatch support coordinator. My experience at Sheffield has stayed with me and shines through my work every day. I've been presented with amazing opportunities and have met many Sheffield graduates. My career began just a year ago and I could not be more thankful for the education I received. I have the staff at Sheffield to thank for giving me the knowledge and confidence to succeed in this industry. I hope everything is going well!
Sincerely,
J. Evans, (Sheffield Distance Learning Grad, Feb 2012)
April 24, 2013
I took one of those really simple and quick online courses recently (at another school) and after my first airline interview, I was told to "Go to Sheffield and learn something." I'll be signing up for your course next summer!
April 24, 2013
"I'm currently sitting in an airline new-hire class with 2 people who took another distance learning course. Other than ADX test material, I think they know about 5% of what Sheffield taught me online and at their school. I'll be going to lunch soon while they try to catch up – Not even close!!!"


May 24, 2012
Hello Mr. Morris,
..Once again I just want to say thanks again for a great experience at Sheffield School. As tough as the online portion was, the instruction and help I received through the instructor was very beneficial. The knowledge I have gained online and in the 1 week residency helped me not only pass the FAA exam but have helped me in the aviation industry.
Thanks,
Brian T.
July 10, 2009
By the way: Due the Sheffield Training, I work now more efficiently, safer, and faster. I put now in my daily work the uses of Sigmets and Airmets, and I get faster control of my AC en route, … Also I use now more efficiently the (Weather charts) – I understand now how better the understanding of fronts and so I am more ahead, than my collegues. The Pilots like it. Thank you for this!!!
November 8, 2007
Eric,
Again I wanted to thank you for the online material and correspondence. It brought me back to full understanding of how much I do love aviation and with respect for the shear magnitude of knowledge required to be an efficient dispatcher.
August 24, 2007
Subject: I'm Hired!
Hello Eric,
Back in May I attended the residency portion of the on-line program. After studying for my Transport Canada Generic Exams throughout the summer and passing them, I started the process of applying just last Monday night. Not even three days later I am hired! An incredibly huge part to play were the credentials of having a FAA Dispatch License attained at Sheffield. I do believe this helped alot! I have no aviation experience and I have just made the grade.
Thanks for everything
June 14, 2007
Hi Eric,
I just want to say thank you for the enjoyable time I had in the 5 day residency program last month. You made me laugh and lit some light bulbs in my head!…I am happy in the knowledge that I have attained (with) such a high degree of understanding in the field of dispatch. It indeed unifies all my interests (weather and aviation)!
I will be writing Transport Canda Generic Dispatch Exams in the next month or so. I have no aviation experience except for five months when I was 16 (hangar attendant), but I am fuelled by passion and drive. Sheffield solidified it and deemed me worthy of holding such a license. Thanks again!