Distance Learning Testimonials
March 31, 2023
Dear Katja, Eric and Brett,
I trust this email finds you well. I am not sure where to begin since I have so much to thank you all for. Mr. Eric for that first email in 2021 when I inquired about the school, and you shared a lot of useful information which made me make the choice to come to Sheffield. In addition, much appreciated for the practical interview which was very professional. I really appreciate.
To Mrs. Katja I really appreciate your patient when I was trying to get the visa since 2021, your assistance and patient helped a lot. Your recommendations on accommodation were also on point and I got an exceptionally good accommodation option. I will be sending a separate email to the host with you in cc on this.
To Mr. Brett, your sharing of knowledge was excellent and went a long way in answering questions at the practical test, tests in class as well as the ADX test. When I joined the physical class is when it came to mind the sacrifice you make to teach in class as well as reply to online students in the evening (like myself). This dedication is remarkable.
To all of you kindly keep up the excellent work which makes Sheffield School of Aeronautics the best in the US and for sure I have already started passing on recommendations to my colleagues in the UN WFP Aviation Service to consider Sheffield as the first choice for the Dispatcher course.
I wish all of you the best …
Martin
October 13, 2022
"I hope this note finds you and the company well. Over the course of nearly 25 years, I have had a highly successful career as an aircraft dispatcher thanks to you and the fine people at Sheffield. A couple of years at Piedmont, a few months at Midway and 20 years at SkyWest.
I could not have asked for a better career. I was so lucky that being a dispatcher never seemed like work to me as I enjoyed it so much.
Now I find myself on Wake Island. I'm working base operations, airfield operations/management and flight planning alongside the military.
Everything I have learned has brought me here and none of that would have been possible without Sheffield

.
Thank you, Eric. Thanks for helping me get my start way back when. You have no idea how grateful I am.
So many have come through the Sheffield doors and came out with the tools for a great career! You all have made such a difference for so many.
Joe

 De 

Los

 

Santos

. October 13, 2022
August 4, 2022
"This has been an amazing experience."
A.
April 28, 2022
From LinkedIn:
"This is a fantastic school. You cannot spend money anywhere else and get a better set of caring, dedicated and professional people."
CR
May 19, 2021
Mr. Eric Morris
I can't thank you enough for the amount of knowledge you gave in that short week of us being with you…
Thank you for allowing us to stay in your home and accommodating us with any needs we ran across…
..I really appreciate the opportunities that you guys helped me open up. This is just step one of my mission and I'm looking forward to being a part of and representing Sheffield!
Sincerely, 
D.M.
April 8, 2021
"now that I've been in an indoctrination class with students from other schools, I know I made the right choice with Sheffield."
Kindest regards, 
A.R. 
April 8, 2021
Hi Eric,
..I just wanted to let you (& Brett) know that I was hired at Mesa Airlines out here in Phoenix, AZ!
I have "officially" been on the desk for about 3 weeks and I feel fully prepared. I still utilize the Sheffield binder that we received! Also, many of my managers are familiar with Sheffield and view your school in an extremely positive light…
I wanted to say thank you for preparing me for this career that I already love. And to Brett for teaching me all the things that will prepare me for future success in the aviation industry!
I also wanted to point out that I love that Sheffield is starting a recurrent course! I will definitely be utilizing this in the future if I ever feel a little rusty, or maybe just to come visit and say hi!..
A.D.
April 4, 2021
5 Star Review to Google Business & Facebook
April 4, 2021
Sheffield offer an insightful, challenging, and rewarding course to obtain your FAA Aircraft Dispatcher License. Eric and Brett are industry veterans who are terrific role models and incorporate a great sense of humor and insight into the curriculum. I completed the course via a combination of online training and two weeks in class.
As a commercial pilot and flight instructor, I found the course informative and accretive in terms of widening my knowledge of the aviation industry and particularly operational requirements on the airline side of the spectrum. If you work hard, complete the required assignments and homework, and are prepared to dedicate a few weeks/months of you life to rigorous study than you will pass and succeed (regardless of whether you come from an aviation background or not). Eric and Brett provide all the tools and resources you need to do well, and I can't complement them enough for putting together a terrific program.
There is nothing antiquated about the program (to the individual who mentions working with 727 systems). We utilized industry-based materials in class, discuss modern aircraft communications, and use the 727 as a template to model flight plans and performance metrics in large part due to some of the quirks of the aircraft to show one how to manage dispatch planning in the event they do find themselves planning a flight for a plane with inop equipment or with a quirky aircraft.
This course is designed to be challenging so that when it comes to real world dispatching and not to mention the FAA practical you are more than well prepared. Thank you for having me as a student!
A.R.
February 11, 2021
I did not get a chance to see you after my practical today but I just wanted to thank you again for all of your help these last few months. This was a course that was certainly challenging but you made it more enjoyable each day. You did an exceptional job explaining all of the information and answered every question I had thoroughly and made sure everything was cleared up. 
After working with you in person for the last seven days, it is clear to me why everyone leaves Sheffield speaking very highly of you and Eric. I certainly will be doing the same.
Thank you for kicking my butt the last few months and I am excited for the new opportunities ahead that you will have helped me achieve…
Again, thank you so incredibly much for being a great instructor.
Best Regards,
T.M.
November 1, 2020
Thank you for your feedback on the students. We are very happy to announce that 3 Sheffield students (2 with no prior dispatch experience) have successfully made the cut for the Aircraft Dispatcher position at National Airlines. 
They will start their Initial Dispatch training class in our Orlando HQ from tomorrow.  
September 10, 2020
"This school came highly recommended by multiple past students and EVEN OTHERS FROM OTHER SCHOOLS. Reputation is fantastic from multiple companies that I have worked for."
June 5, 2020
[Sheffield note – just another example that it DOES matter where you attend school.]
Hope you are all doing well.
I just wanted to let you that I received my promotion letter a few days back and I will be now working in the capacity of an Assistant Director SOC for National Airlines. 
You have been an integral part of my journey and I wanted to share this good news with you. If there are openings at NAL, Sheffield will remain my first choice given the high standards that Sheffield maintains. 
'PK'
February 20, 2020
Good Afternoon,
..I wanted to say thank you for all the instruction during the class. All your knowledge has truly prepared me for a job. I am happy to say that I accepted a position with a Part 135 company …. During my interview with the Director of Flight Control and the two Dispatch Managers, I learned that the Dispatch Managers attended the three-week course… They required that the individual had their (FAA Aircraft Dispatcher Certificate.)
SB
February 7, 2020
Hello Brett,
I just wanted to say thank you so much for your dedication to your job. I highly respect you and regard you as one of the best instructor/teachers I've ever known. You uphold the standard of excellence in such a way that it compels your students to get better every day. I want you to know that every error in my work and studies has driven me to learn from it. Each failure is an opportunity to learn from it and to get better. I must commend you that you are a gifted communicator. You can take very complex ideas and explain them in ways that make the material accessible and memorable. Thank you for doing what you do day in and day out to help mold students into what they need to be. I look forward to initial training with an airline to continue to learn more each day. Continuous learning is the minimum requirement for success in any field.
I am so grateful for this educational experience and I wanted to make sure that I properly expressed gratitude to you. Keep up the very important work that you do!
-R.S. – Feb 2020 graduate
December 14, 2019
Hi Eric,
I'm going to be hiring a class of up to 12 dispatchers in February of this year. If you'd like, I would be happy to come in and talk to your classes…I'd be much more comfortable taking a Sheffield grad than someone from someplace else.
Also, if you have any (excellent students) in class please let me know. (xxxx xxxx) has been an awesome addition to the team here and I certainly appreciate you recommending him.
Have a great holiday,
xxxx xxxx
Manager, Flight Dispatch
xxxxx Airlines, Inc.
March 27, 2019
Brett (online course instructor),
I wanted to thank you again for the time spent working with me during the past few months and the two weeks I was here in FLL (Plantation, FL – Sheffield School). The amount of information I learned in this class was more than I learned in my four years of college and the 5+ years in the airlines. I thank you for being tough and thorough even if it was for something simple as putting a ' at the end of a ceiling or RVR. 
This course was designed perfectly for someone who wants to succeed and absorb not only the basic information, but even more to further their career in the airlines and put themselves ahead of the potential hiring candidates.
Again, thank you very much! … 
Sincerely,
J.H.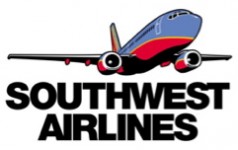 February 12, 2019
Great Prep App!!!
5 Stars
"If you want to pass your ADX exam this is the app to do it on! Provides detailed explanations on every question! Worth every penny and highly recommend Sheffield to get your aircraft dispatcher's license!!! Instructors are highly knowledgeable, patient and friendly."
Joshua Grady
FedEx Express
February 9, 2019
To all the Sheffield Instructors,
…I wanted to again thank you for the course, your professionalism throughout, the standards you set, and for your continued support in helping me achieve my goal. I sincerely appreciate your responsiveness to my questions, helping with in areas where I lacked understanding (which was plenty), and for your clear and thorough explanations.
It was a pleasure meeting and working with you both, online and in person. I have learned a lot of content but also tried to learn from your teaching techniques. One of the things I expressed to my boss when I returned was how impressed I was with your questions for exams (online, written, and in person). The mastery in the crafting of your questions required not just "rote or understanding" level of memory, but a "correlation" level of material from all lessons.
Often online and in class, I would simply reflect on the question and be impressed at how the answer required "correlation" of a lot of material to arrive at the correct response. In my studies as a flight instructor, I know that the level expected is the "correlation" level and I appreciate the work you have undoubtedly put into the questions to arrive at that level. Even though I sometimes had trouble in getting the correct answers, I was often impressed by the way the question required an assimilation of the material. That's the real world where it's the situation that requires answers and not simply a choice of either A, B, C, or D… . That sets us up for success and that level of questioning requires a lot of work to achieve.
Additionally, it was impressive the attentiveness shown to each classmate in helping us all move through the process (whether flight planning or knowledge areas) together. Taking time to ensure we were all moving forward together is no easy task.
Simply put, Thank you for a very impressive experience.
I have learned a lot in terms of material content and in teaching techniques.
It was definitely worthwhile…
Again, thank you both very much.
Have a good day.
Very sincerely,
G. Carter
August 11, 2018
Excellent school. Excellent program. Very good instructors with easy to understand graphs and examples of dispatching. I was in the 1-week course and the online modules were very informative. The instructors really took the time to explain literally everything online. I was very impressed with the online portion of the school as well as the 1-week class. Also understanding how to do the flight plans, the instructor goes over everything. Even all the little "gotchas" that can make your flight plan invalid (examples, contaminated runways, icing, headwinds vs tailwinds) the instructor explains everything. I recommend Sheffield to anyone interested in becoming an Aircraft Dispatcher. Excellent school with top notch instructors and material.
– JD Atlanta, GA
January 27, 2018
Good Evening Mr. Morris,
My name is (name) and I work at Southwest Airlines (SWA). I had enrolled at Sheffield a year ago to do my dispatch course….but, (over time) I had moved to Denver and I ended up doing my dispatcher course at (school in Denver). BIG MISTAKE. A costly mistake I feel. I did not feel confident enough to go take a test at SWA or for that matter any other airline. When I speak with fellow dispatchers, there is no doubt that Sheffield graduates are the best in every way.
Sheffield really has a great value and input and your students fare extremely well at the tests given anywhere in the world. Your school provides no doubt – it's like going to MIT or Harvard.
I want your help and guidance to prepare me to be confident and take up an exam with any airline. I just don't feel I learnt much at my earlier school. Somehow your graduates that I have encountered have vast knowledge I feel. So now that I have a namesake license "that's what I call it" I want to do it all over again at your prestigious school so I can be well prepared. Please guide me. 
Please guide me and help me achieve my dream career. I humbly agree I made a huge mistake of my choices and kindly request you and your team to help me achieve this goal.
Warm Regards
W.A.
[Sheffield note: This student was reportedly ranked #1 in the class, which speaks volumes! And yes…we will help this future student!]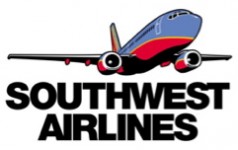 October 12, 2017
Hi Eric – I graduated in Feb 2016 as a student of the correspondence/residence course. I had wonderful instructors and I really enjoyed the opportunity to connect with so many classmates. I hope to stay in touch.  – Eddie
September 14, 2017
"Course was very hard, but rewarding. (The online instructor) was a huge help online."
A.
June 28, 2017
What convinced me to come to Sheffield was the availability of the Distance +5. When I started searching for schools and online courses, Sheffield's was the first one to pop-up. I looked at other schools as well. But, once I was on the Sheffield website and read everything about the school, it was my first choice. I also looked at critiques and there were nothing but positive. I've been very impressed with (the online) instruction and timely responses to my questions. And just after one day of residency. I thought (the classroom instructor) did an excellent job as well…
So, Thank you!
May 5, 2016
(At least) 3 Sheffield Graduates were recently hired by Southwest Airlines!
Date: Thu, May 5, 2016 at 2:51 PM
Subject: I got Assistant Dispatcher at SWA!
I wanted to let you know that I successfully tested, interviewed and was accepted to the June class of Southwest Airlines Initial training for Assistant Dispatcher!
I heard repeatedly from current SWA Dispatchers that my training at Sheffield would prepare me for the testing and interview portions of the hiring process. They were absolutely correct! (E.B.) and I have repeatedly said throughout the process how thankful we are that we chose Sheffield because we clearly were more prepared than other applicants!
Thank you for all your patience, especially through the online portion of my class! 
J.S.
——–
Date: Thu, May 5, 2016 at 2:21 PM
Great news!! I was offered the assistant dispatcher position here at Southwest Airlines. I'm super excited and I think the rigorous Sheffield course prepared very well for the whole interview process. I thank you all so much! 
E.B.
——–
Date: Wed, May 4, 2016 at 5:26 PM
Subject: SWA Dispatch
I got the position! I start June 6th! Thanks again for all your help!
A.P.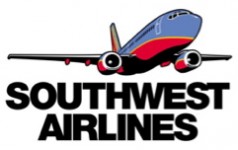 February 9, 2016
"The most intense thing I've ever done. Weakness at Sheffield is not acceptable. You survive this because you earned it."
A.
Graduate of 1-week course – Feb/2016
January 26, 2015
Hope you and all the Sheffield staff are doing well and just wanted to say I am so glad I chose Sheffield for my Dispatch training.  You all run a very professional, personable and classy organization.  Let me know if I can provide anything as far as references or anything else.  Thanks again!  Auf Wiedersehen.
January 9, 2015
I'm elated today at the news that I've been granted the opportunity to join Dispatch here at Southwest Airlines. I start class in mid-February. I attribute a large part of this major career step in my life to the care and quality given to my initial certificate training. I will not let you down! OK, I know y'all are busy so I'll stop getting sentimental, but please do know that y'all are appreciated! Thanks again and we'll talk at you soon!
Take Care,
T. Holman
June 18, 2014
I graduated last July 2013 from the distance learning / 5-day residency course…thanks also for the course instruction- been in Delta dispatch almost a year now – talk about a worthwhile investment!
Sincerely,
M.L.
February 19, 2014
Dear Mr. Morris,
..
I found your school to be the best there is
. I have
done my research
with other dispatching schools and it seems like
they don't even come close to the quality and assistance like Sheffield offers
. That is why I have made the decision to invest my time and money to attend your Distance Learning for the dispatching certificate. I plan to start online April 1st, 2014 (June 25th residency). …I've heard many good things about the Sheffield programs and more so the faculty. I am excited to be part of the program and look forward to personally meeting everyone there! 
A. N.
January 22, 2014
I hope this message finds you well. After recently completing the interview process, I have been offered an Alaska Airlines Aircraft Dispatcher position!
I'm thrilled about the opportunity and would like to thank you and the Sheffield team for the many hours of instruction that I've been provided. I look forward to returning soon to Sheffield and further my dispatch education in the coming months and years.
Take care,
Kyle F.
May 5, 2013
Hello from Chicago!
I am now 5 months into my position at United as a dispatch support coordinator. My experience at Sheffield has stayed with me and shines through my work every day. I've been presented with amazing opportunities and have met many Sheffield graduates. My career began just a year ago and I could not be more thankful for the education I received. I have the staff at Sheffield to thank for giving me the knowledge and confidence to succeed in this industry. I hope everything is going well!
Sincerely,
J. Evans, (Sheffield Distance Learning Grad, Feb 2012)
April 24, 2013
I took one of those really simple and quick online courses recently (at another school) and after my first airline interview, I was told to "Go to Sheffield and learn something." I'll be signing up for your course next summer!
April 24, 2013
"I'm currently sitting in an airline new-hire class with 2 people who took another distance learning course. Other than ADX test material, I think they know about 5% of what Sheffield taught me online and at their school. I'll be going to lunch soon while they try to catch up – Not even close!!!"


May 24, 2012
Hello Mr. Morris,
..Once again I just want to say thanks again for a great experience at Sheffield School. As tough as the online portion was, the instruction and help I received through the instructor was very beneficial. The knowledge I have gained online and in the 1 week residency helped me not only pass the FAA exam but have helped me in the aviation industry.
Thanks,
Brian T.
July 10, 2009
By the way: Due the Sheffield Training, I work now more efficiently, safer, and faster. I put now in my daily work the uses of Sigmets and Airmets, and I get faster control of my AC en route, … Also I use now more efficiently the (Weather charts) – I understand now how better the understanding of fronts and so I am more ahead, than my collegues. The Pilots like it. Thank you for this!!!
November 8, 2007
Eric,
Again I wanted to thank you for the online material and correspondence. It brought me back to full understanding of how much I do love aviation and with respect for the shear magnitude of knowledge required to be an efficient dispatcher.
August 24, 2007
Subject: I'm Hired!
Hello Eric,
Back in May I attended the residency portion of the on-line program. After studying for my Transport Canada Generic Exams throughout the summer and passing them, I started the process of applying just last Monday night. Not even three days later I am hired! An incredibly huge part to play were the credentials of having a FAA Dispatch License attained at Sheffield. I do believe this helped alot! I have no aviation experience and I have just made the grade.
Thanks for everything
June 14, 2007
Hi Eric,
I just want to say thank you for the enjoyable time I had in the 5 day residency program last month. You made me laugh and lit some light bulbs in my head!…I am happy in the knowledge that I have attained (with) such a high degree of understanding in the field of dispatch. It indeed unifies all my interests (weather and aviation)!
I will be writing Transport Canda Generic Dispatch Exams in the next month or so. I have no aviation experience except for five months when I was 16 (hangar attendant), but I am fuelled by passion and drive. Sheffield solidified it and deemed me worthy of holding such a license. Thanks again!