Airline Testimonials
January 27, 2018
Good Evening Mr. Morris,
My name is (name) and I work at Southwest Airlines (SWA). I had enrolled at Sheffield a year ago to do my dispatch course….but, (over time) I had moved to Denver and I ended up doing my dispatcher course at (school in Denver). BIG MISTAKE. A costly mistake I feel. I did not feel confident enough to go take a test at SWA or for that matter any other airline. When I speak with fellow dispatchers, there is no doubt that Sheffield graduates are the best in every way.
Sheffield really has a great value and input and your students fare extremely well at the tests given anywhere in the world. Your school provides no doubt – it's like going to MIT or Harvard.
I want your help and guidance to prepare me to be confident and take up an exam with any airline. I just don't feel I learnt much at my earlier school. Somehow your graduates that I have encountered have vast knowledge I feel. So now that I have a namesake license "that's what I call it" I want to do it all over again at your prestigious school so I can be well prepared. Please guide me. 
Please guide me and help me achieve my dream career. I humbly agree I made a huge mistake of my choices and kindly request you and your team to help me achieve this goal.
Warm Regards
W.A.
[Sheffield note: This student was reportedly ranked #1 in the class, which speaks volumes! And yes…we will help this future student!]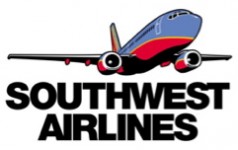 December 15, 2017
Fri, Dec 15, 2017 at 3:34 PM
Subject: Dispatcher Position/Thanks
Good afternoon,
I have just accepted a Flight Superintendent (Dispatcher) position with Delta Air Lines. Today is 12/15; I graduated from Sheffield with my Dispatcher License on 11/8 (just over a month!). I want to share my sincere thanks to Sheffield; the school that made this all possible. From your very knowledgeable and diligent instructors (Personally, Reuben for my two week course, and Brett for my online course) to the well-organized administration and Eric, it was an excellent experience.
If I could, I would do it all over again.
Thank you Sheffield School of Aeronautics
C. Nunez
April 15, 2017
Dear Sir,
Hope you are doing well. 
I wanted to write a few words to express my gratitude towards one of the most humble and knowledgeable human – you, my super instructors Rueben and Michael, ever so kind and helpful Brett, and last but not the least the lady who answered numerous questions throughout the process with a smile Ms. Lizett. 
I was excited to choose Sheffield because of what people around me in aviation told me
. I am glad to say I have become one of those today encouraging others to join Sheffield. There
were many amazing things about the course
but for me the exams were the best. They had me thinking every single time, and now that I am working in the dispatch environment it makes complete sense.
Everything I learned in Sheffield was practical
and I can apply it in my daily work. For the future students "
EWINS
was my favourite workshop and I highly recommend everyone doing the course to definitely experience it. Please download the
ADX app
, trust me you won't regret it. I had my classmates download it few days before the test because they could see how helpful it was."
More power to the real Heroes "The Dispatchers." If there is anything I could ever contribute towards Sheffield, I am just a call away. Please convey my regards to all. Thank you Sir. 
Regards
Prathamesh Kamath (PK)
Currently working for National Airlines
January 24, 2017
Dear Brett,
I hope this email finds you well.
Last weekend I've finally received my Dispatcher License!
I would like to take the opportunity to say thank you, especially to you, for being patient with me during online phase and also to Mike, he is doing a great job.
Please pass my regards to the whole Sheffield Team, everybody there made this stay a enjoyable time away from home.
If you guys need anything from overseas please let me know, I'm glad to assist you.
With best regards from Unterhaching,
Kind regards/Mit freundlichen Grüßen
M.Z.
Director Ground Operations
MHS Aviation (Germany)
August 23, 2016
Eric,
Just wanted to touch base – feel free to share the message below. I was in the 5 week course that started February 29th earlier this year and subsequently received my cert. in the beginning of April. I'd like to thank you and the entire staff again for such a great experience. I recall being in the course and reading the promising emails from previous students in the lobby; this is a similar token of appreciation. As you can see below I accepted a position with Silver in town a few months ago and really couldn't be happier. 
To sum my experience up for anyone remotely thinking about joining a course to receive your dispatch license, I say this: what are you waiting for?? For the money spent, I have found Sheffield to be an INVALUABLE investment in my career and future. It is really enjoyable to come in to a job in which one has passion for on a daily basis – kudos.
To any prospective dispatchers, please contact me with any interest in touring our OCC.
Sincerely,
Kyle Bilby | OCC Flight Dispatcher
Silver Airways Corp.
Kyle.Bilby@silverairways.com
May 5, 2016
(At least) 3 Sheffield Graduates were recently hired by Southwest Airlines!
Date: Thu, May 5, 2016 at 2:51 PM
Subject: I got Assistant Dispatcher at SWA!
I wanted to let you know that I successfully tested, interviewed and was accepted to the June class of Southwest Airlines Initial training for Assistant Dispatcher!
I heard repeatedly from current SWA Dispatchers that my training at Sheffield would prepare me for the testing and interview portions of the hiring process. They were absolutely correct! (E.B.) and I have repeatedly said throughout the process how thankful we are that we chose Sheffield because we clearly were more prepared than other applicants!
Thank you for all your patience, especially through the online portion of my class! 
J.S.
——–
Date: Thu, May 5, 2016 at 2:21 PM
Great news!! I was offered the assistant dispatcher position here at Southwest Airlines. I'm super excited and I think the rigorous Sheffield course prepared very well for the whole interview process. I thank you all so much! 
E.B.
——–
Date: Wed, May 4, 2016 at 5:26 PM
Subject: SWA Dispatch
I got the position! I start June 6th! Thanks again for all your help!
A.P.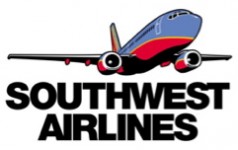 February 19, 2016
Hi Eric, 
Thanks a lot for your email. The interview went extremely well and now I have a job. I can't thank you enough for everything the course did for me. The interviewer was a Sheffield graduate and he said he only hires Sheffield people. I still can't believe how my life changed in just 5 weeks. Now I see why people from all over the world come to Sheffield. Also please tell Rouben and Brett that I'm very grateful for all their teachings. 
My first day is the 29th and the company is called xxxxxxx Airlines and it is located …. 
All the best to all of you.
JC
June 18, 2014
I graduated last July 2013 from the distance learning / 5-day residency course…thanks also for the course instruction- been in Delta dispatch almost a year now – talk about a worthwhile investment!
Sincerely,
M.L.
May 21, 2014
Thanks for your quick response to our request. I was amazed that you still remembered that I was your student in 2009. I love Sheffield and with time I have come to appreciate the training you gave me. I thought then that you were too hard on us but I have seen the difference  between myself and colleagues who attended other Dispatcher Schools. I am more knowledgeable than them in terms of practical dispatching.. Thanks a lot for the impact.
Thanks and best regards.
(kept anonymous)
February 26, 2014
Dear Mr. Morris:
…I did little research of my own among the 100 or so dispatchers we employ with our Chautauqua, Shuttle America and Republic operations. The unanimous recommendation for schools to consider was Sheffield.
J.J.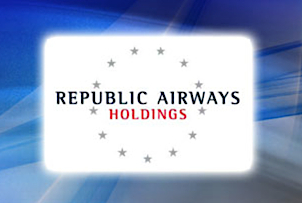 February 16, 2014
"I got the job at UAL as an assistant dispatcher… Thanks for everything!"

R.W.
February 14, 2014
"I'd just like to pass you my thanks for everything that you've done for (our employees). I was in very regular contact with them and they couldn't speak highly enough of your instructors and staff. I met them both with a bottle of Bubbly when they arrived back on Tuesday evening and we are going to take them out for a big celebratory meal! Thanks, once again.
Regards-R.H.
Flight Operations Manager
DHL Air Ltd.
East Midlands Airport – Derby UK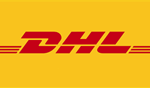 January 27, 2014
"Airlines do indeed take a look at where you went to school. Especially if you're coming into your first job. Take it from a guy that has hired dispatchers in the past. Some (schools) go above and beyond the rather basic Part 65 requirements and this is where they differ and airlines notice. Every school has indeed placed some of their graduates, however school selection is one of those little things that can give you a small leg up over the competition.
Your school decision lays the foundation for your whole career!"
FD
January 8, 2014
Thank you again for all your help lately. I've spoken to many people working at United and all I hear is "Sheffield is THE place to attend school." I know there are closer schools, but nobody comes recommended like you guys, and some are not recommended at all. Just unsure which class to take – some other friends took the 5-week class and others took the 2-week class, but I guess I'll decide soon.
P.B. (future Sheffield student) 
November 9, 2013
Dear Mr Eric,
 
…I wanted to study flight dispatch Training Course .. to get my license  from FAA and ETOPs certification as Air Asia airlines flight operations department is giving preference to those dispatcher who are holding FAA license and especially from your school…
 
Best Regards ,
S.
October 24, 2013
Good Morning Eric,
The last two employees we sent through this two week course are doing excellent.  S—– S—– left us a few months back and is now dispatching for United.  xxx made the move up to MSP with us and she has been promoted to Shift Manager.  The quality of dispatchers you produce are exceptional and I look forward to having two more of my employees obtain their license through your school.
As always, thanks for your support,
Jon Puckett
Manager, Dispatch
Endeavor Air, Inc.
October 24, 2013
"We are looking at sending some of our Flight Planning/Operations team to yourselves  and I'm enquiring about availability for the 5-week residency courses for 2014. We have used Sheffield School in the past, albeit the two-week course, and our experiences from using Sheffield to train our Flight planners  has greatly benefited our worldwide operation."
Best regards
R. Hills – Flight Operations Manager
DHL Air Ltd. – Cargo West
East Midlands Airport – Derby UK
June 17, 2013
Sheffield School of Aeronautics is by far the best school. It has provided an excellent foundation for my career. They are thorough and teach you to examine each situation in detail. You will be well prepared to receive airline specific training when you land a position.
Frank Hashek
June 5, 2013
ARINC Direct has utilized Sheffield School of Aeronautics since 2011, for all of our initial and recurrent dispatch training needs. Our experience with Sheffield has always been positive and we have found them to be a great partner. Working with Sheffield has assisted us in achieving our goal to maintain a highly trained Flight Operations staff, which is the heart of our organization.
April 3, 2013
Just a quick note to update you on the happenings here at US Airways….
It looks as though Dave and I should start upgrade training before the end of the year. None of us would be in the positions we currently hold with out the assistance of Sheffield School of Aeronautics, but more importantly, the guidance, direction, drive, dedication, and timely humor we received from you Eric. Let me say this for the group of us, but specifically Dave Fatica & myself. THANK YOU for everything you have done for us. It was a great experience down at school, one that has set the tone for the rest of our aviation careers!
Keep in touch. I will keep you advised of our professional progress. Come and visit us at our operations control center. We would love to show you around!
Respectfully,
Dean
April 1, 2013
Evaluation from Scott Air Force Base:
Comments: Instructors are qualified clearly knowledgeable in subject. Classroom presentations are fluid, reflecting instructors' confidence and preparation.

Comments: It was never necessary to replace an instructor once a course was in progress. However, on several occasions the contractor adjusted instructor schedules to ensure an instructor was available following government-initiated changes to course start dates.

Was the Contractor able to provide the services required in a professional manner? Comments: The material covered in the dispatcher class is substantial, sometimes complex, and often new to most of the students. The instructors wholeheartedly spend time after class with students (or entire class) if additional help is required or requested.

Did the contractor provide clear, complete, accurate, and timely reports, deliverables, and other written correspondence? Comments: On several occasions the government scheduled aircraft dispatcher classes that concluded very close to the end of the fiscal year. Contractor was quite accommodating in submitting invoices soon enough for us to be able to use that fiscal year's funds (since we would have lost them 1 Oct).

Were there any major discrepancies? If so, explain outcome in remarks. Comments: N/A. There were no major discrepancies.

Were you satisfied with the contractor's overall job performance? Comments: Very pleased with overall performance. We are confident that when our students complete the course they understand the duties and responsibilities of a flight dispatcher and could function as such, and have demonstrated the ability to be trained and perform the duties of a Flight Manager for the TACC.

If you had a choice, would you do business with this contractor again? Comments: Yes.
April 1, 2013
Many thanks to the whole Sheffield team. Invaluable!
A.
June 5, 2011
Hi Eric!
The class was a great experience. Reuben was a wonderful instructor and I felt the school really supported me and provided me with all of the tools I needed to enable me to be successful in class. I really feel like the preparation the school provides, while tough, will really be an advantage for when I go on that first dispatch interview.
Thanks again to the school for the wonderful program and especially providing a two-week course for those that may not be able to attend the full five weeks. It is really a great service to do that.
October 3, 2010
Hey Eric/Brett
How are things going at Sheffield. Things are going smooth so far at
Jetblue. Thanks again for the outstanding instruction….
Frederick Foster – Class of Nov.2007
Flight Dispatch
May 12, 2010
Hello,
I am a dispatcher at FedEx. I will be working our B777 fleet soon and would like to attend your one day class. I have spoken with some people that have attended and they speak highly of the information they received.
Best Regards,
D.
February 5, 2010
Fri, 5 Feb 2010 09:15:07
Subject: Thanks!
Hi Jordan, Brett, and Eric,
..Thank you for the wonderful class experience at Sheffield School of Aeronautics. You have a great program and are producing quality dispatchers. I am glad I was able to attend and see firsthand what the course is like. Thank you again for the training; it's going to be invaluable to me as we are setting up the SOC at Dynamic Airways.
Thanks again,
Laura J. Laster Manager,
System Operations
www.dynamicaviation.com
February 27, 2009
Mr. Morris,
I thought it might be informative to let you and any potential students know that Sheffield's good reputation precedes itself, again. While visiting the Air Operations Control at UPS, any time I dropped the name "Sheffield" as a likely destination for dispatcher training the reaction was undeniably positive. I had no idea that when UPS started its airline operations they had Sheffield come into Louisville to train their employees, or so I was told by the manager I met with who was one of those students. Those testimonials on your page are to be taken more seriously by prospective students as more than just a marketing tactic- the reputation your program has earned in this operations center is remarkable. I look forward to attending the course and learning as much as possible.
K.
November 1, 2008
Thank you for this experience!
A.L.
May 22, 2008
Big thank you to all. Course was excellent in terms of knowledge!
A.
April 1, 2008
Very good course for EasyJet and definitely raises the standard of dispatcher knowledge in the team!
A.
March 28, 2008
Hi again!
Just want to express our appreciation for (our last two students). Our manager and I are really pleased that they are doing well on the 6-week course…Thank you for a excellent job with our folks! 🙂
With regards 
A.L.
Assistant Manager Operation Center

January 10, 2008
Hello from WestJet!
…how many spaces (do) you have left in your February 25 – April 3 or April 14 – May 22 Aircraft Dispatcher courses? Two co-workers and myself are very interested in getting our licenses. We've heard great things about Sheffield!
April 20, 2007
Mr. Morris – I have attached a posting for your web site. We have hired many, many of your graduates here, and would like to hire another. Thanks for all your help.
B.T.
April 6, 2006
If I am not completely wrong, our two colleagues must be through with all the course and the final exams as well! … I am confident, with their knowledge, they will be doing a better job than ever here in the Group Operations Center!
Thanks for taking care of (them) and your outstanding cooperation in the organization of everything!
Yours sincerely,
T. Lehr
Coordinator Training Go-Center
April 5, 2006
Hi, Eric,
It's been a long time, How are you doing? I heard my two coworkers are going to attend the dispatch training this June, they are both good dispatchers, I recommended them to stay in your house, its really a nice place to be.
I got my license, and (my Shanghai classmate) and I both got promoted!! I am now in the aircraft performance office, a lot of new stuff to learn. Best regards for you, and please say hello to Katja and Brett, miss you all.
Yao Z.
Performance & Ops Standards Office
December 11, 2005
Eric,
Thought I'd write to say hello. Wanted to let you know about a recent graduate we hired at Express.Net Airlines, B.H.. Great guy and he really impressed us with his knowledge. He picked up things very quickly. We operate a few aircraft in Asia which is very challenging, particularly for someone with no experience. (He) has learned quickly and has become a great member of our team over here. I am the night shift duty manager now. It is great to have (him) working with me on the night shift…He always has things covered..makes my job go so much smoother.
You pumped out another high quality dispatcher. Keep up the good work!
Thanks,
D.D.
October 5, 2005
Dear Mr Morris,
We at EasyJet would be potentially looking to place … students … with yourselves with the potential of starting early 2006 depending on your course dates. I myself am a graduate of Sheffield from class of Feb-Mar 1996 and would welcome the opportunity to place our Dispatchers with such a prestigious establishment as yourselves.
Yours Faithfully W.G.
NMC Operations Manager EasyJet Operations / NMC
London Luton Airport England
September 15, 2005
Dear Brett,
On September 13th, 2005 our FAR 135 flight following team and dispatch employees attended your aviation weather class. I am specifically writing to you to thank you personally for making the class informative and a very positive experience for our crew.
Our primary responsibility to the US Navy is to fly FAR 135 flights to and from Fresh Creek, Andros, Bahamas and back to PBI. After attending your class, I believe our flight following/dispatch staff has a much better understanding of aviation weather as it pertains to our operation. I further believe that with the interface from you, to our team, we will be able to provide better flight following to our pilots.
I would like to thank you personally for the time you spent with us. Your presentation was interesting, you were very knowledgeable, easy to communicate with and made the class enjoyable to attend! Our Flight Following/Dispatcher crew left your class feeling that they now understood much more about weather as it relates to aviation and our airline. Overall, this was a great experience for our crew and my personal thanks to you, and Sheffield School of Aeronautics for making this possible!
Regards,
Betsy Porter
Director of Operations
US Navy Autec Project
West Palm Beach, FL
July 25, 2005
Hi Eric
I just wanted to inform you that I will begin working as Flight Dispatcher as of September 1st 2005 here with Swiss Int. Airlines. I therefore wanted to say thank you to you and your team for the education that you have given me. I needed to prevail over 5 Pilots that were also interested in the job and my new Manager was very impressed of what I knew despite me not being a Pilot. I told them then that I was trained at the best school a Dispatcher could be trained.
Thank you so much for helping me achieve a life long dream. I am looking forward to my new job. Please also forward this mail to Bruce. He did an excellent job getting us ready for the real life.
With best regards
G. Reisdorf
Swiss International Airlines Ltd.
Swiss WorldCargo
Cargo Operations-Control
Ops Center
April 8, 2005
Hi Eric,
I am now a dispatch instructor for new dispatchers at (airline in VA). I've always been very pleased with the depth of knowledge that your school provided me and continues to provide as evident whenever we hire a Sheffield graduate.
Sincerely,
L.G.
April 2, 2004
Eric Morris, 
I am proud to announce that we have hired another Sheffield graduate from the job posting you placed for us on your website. It is great to know that we can always rely on Sheffield School of Aeronautics in providing us with top quality dispatchers. Thank you very much for your dedication to the "Dispatching World". Sincerely, 
Bob Prayther
OCC Manager
January 1, 2004
KLM-Flight Operations has very high standards for training flight dispatchers. The Sheffield School of Aeronautics, Fort Lauderdale, meets our requirement as prescribed in our Training Operations Manual and provides us with the initial training for our flightdispatchers. We have been doing business with Sheffield School for over 3 years now and have no complaints and we are fully satisfied.
R.K.
October 1, 2003
"Evaluation of Sheffield School: 100%. Keep up the good work."
B.V.
April 10, 2003
Bruce,
Thanks for all the knowledge. Don't ever lose that sense of humor! Eric, of course all the answers are E for Excellent.
– Graduate
March 25, 2003
We have one vacancy here at Piedmont Airlines. I have attached a posting, and would appreciate you adding it to your web site. We hired two of your alumni from the last posting. Keep up the great work!!!!
R.T.
July 1, 2001
Outstanding presentation! Well designed topics and items regarding the advanced (4-week) course. Excellent approach of problems abd detailed analysis verbally as well as visually. Although I am a non-native speaker, it was for me a pleasure to listen to. Personally, I appreciated the humorous comments. Our accommodations were very recommendable as well. All-in-all, I am glad that KLM gave me the opportunity to attend Sheffield School. Eric – good job!
F. Strasser
October 28, 2000
Hi Eric/Ron/Bruce:
I was just surfing the web, and found your page. On behalf of my partners and myself, I want to let you know, that certainly your school is recognized worldwide, and that services that you provide are the best in Dispatchers training. I recommend it to everyone who wants to join the aviation industry. Just as an example, three of us: Alberto Ortega, Francisco Herrera, and myself (all of us graduates of Sheffield School), are working now as System Ops Control Supervisors for Grupo TACA Airlines, which is one of the most important Latin American Airlines.
Regards,
Salvador A. Villalobos
System Operations Control Supervisor
Aeropuerto International
El Salvador
June 11, 2000
My Dear Sir, With due respect, I would like to refresh your memory. I am Ahmed Attiya, now holding the position of Senior Manager in Saudi Arabian Airlines, but first I am your pupil whom you have taught and groomed to achieve such position in life. I have graduated from your school in 1976 and I still remember very well the tender love, assistance and cooperation you have showered upon me while my stay with you. Believe me Sir, your teachings, and guidance have always been with me in all walks of life till date and encouraged and prepared me to face all situations in life boldly. Sir, you will be pleased to know that time has come when I am sending my son to you, with the same purpose of getting education under your kind patronage and support. This is my keen desire that you please accept him in your school and I will consider myself very fortunate if he gets the privilege to stay with you also as I did. He intends to take English Language Course and Aviation English Language in order to obtain FAA Dispatch License. Please arrange to furnish me detailed information about these courses, their duration and the most reasonable fees with the maximum possible airlines discount. He is free from September 2000 onward to start the studies. This is my humble request that you please accept him as your student, under your supervision and guardianship. Waiting for an early response as per your convenience. Your positive consideration and favour will be very much appreciated and we would be very grateful to you.
With the kindest regards, Yours Affectionately
AHMED A. ATTIYA Senior Manager, Jeddah-Saudi Arabia (Royal Flight Planning & Operations Saudi Arabia Airlines)
January 5, 2000
January 5, 2000
I just wanted to write you again and thank you for the quality training that I received at your school.
In November of '98, I graduated from Sheffield and two months later began employment at Big Sky Airlines in Billings, MT. After getting signed off to release aircraft on my own I wrote you a letter thanking you. I still enjoy visiting your site and reading the excerpt you used from that letter.
Today I have even better news. On January 3, I was promoted to Dispatch Manager of Big Sky Airlines. Overseeing 6 full-time dispatchers, two full-time crew schedulers, and over 30 flights daily with over 100 trip segments is something that only Sheffield could have prepared me for.
I just have a hard time putting into words what a truly awesome and challenging experience this last year has been. Almost every day we are challenged by weather, reroutings, crew conflicts, MEL and DMI issues. The dispatch team here works on these issues together to formulate the best solution to each situation. The main reason we work so well as a team is that we are almost 90% Sheffield Alumni.
Thanks again for your training and for providing me with such a well prepared team of dispatchers.
James Broin
Accelerated Course Graduate
October 13, 1999
Dear Ron,
With great pleasure I am writing this letter to you informing you how pleased I am with all my dispatchers who attended the Sheffield School of Aeronautics! All are conscientious, hardworking individuals who are devoted to their career. They are truly a pleasure to work with and to have as team members in the dispatch department. I want to thank you for "Sheffield School of Aeronautics" and the "quality dispatchers" you are turning out! Besides myself, there are 10 other Sheffield School graduates who are now dispatching flights for Spirit Airlines.
Sincerely,
Andrea E. McKenney,
Manager of Dispatch
September 28, 1999
Mr. Ron Morris,
I would like to express my appreciation for the most effective and efficient management of the training program which was customized for Korean Air through four (4) classes of the 6-week U.S. FAA dispatcher training courses both at Seoul and Sheffield School of Aeronautics in Florida. All has been successfully completed and all our dispatchers obtained U.S. FAA dispatcher licenses in addition to Korean CAB's accordingly. I believe this will significantly contribute to the enhancement of the performance in our flight operation.
Sincerely,
K.S. Lee
VP – Operational Control Center
September 14, 1999
Dear Ron,
I would like to request a user ID and Password to be able to check out employment opportunities. I just visited your site and it looks great. I added our airline to the Airline Info section to check out résumés. Oh, by the way, I have just been promoted to manager, Flight Operations for TradeWinds Airlines, Inc. This is due in part to the excellent instruction I received from you guys. You are much appreciated!! I look forward to hopefully begin sending some of our flight followers down to you in the near future as we continue to grow.
Best regards,
Lew Hamby
June 25, 1999
Dear Ron and Eric:
I am writing this letter to update you on my career since we last spoke. After working for Comair Airlines I had the opportunity to work for DHL Airways also based in Cincinnati. In just a little under two years since I got my first dispatch position I am now a flight dispatcher for United Airlines in Chicago. I believe that this happened in such a relatively short time frame due to the excellent high quality of training I received from the school. In particular the emphasis you placed on a thorough understanding of the Federal Aviation Regulations, meteorology and aircraft systems. I have often referenced your training materials during airline ground schools. Many of the dispatchers here in the Operations Control Center are former Sheffield graduates and the reputation of Sheffield as the best school in the country is apparent from everyone I have met in the industry so far. I would have no hesitation in recommending the challenging and rewarding training program to anyone who is seriously considering a career in flight operations.
Regards,
Raj Singh
May 25, 1999
Dear Eric,
I wanted to send this letter to thank you for the opportunity to attend your school. I had a very positive experience and learned a great deal about becoming a dispatcher. I actually begin my initial training this coming week. I had a fun time in your class, and I feel that I can confidently start dispatching aircraft. I get lots of questions from my fellow dispatchers, and I have shared my new found knowledge.
Thanks again, and please give my regards to Bruce (when he returns from his teaching adventure overseas), and everyone in the office.
Sincerely,
Rick Sieg
May 20, 1999
Dear Eric:
Just a quick note to say thank you for the hospitality during our recruiting visit this week. For me personally, it was a very rewarding trip to return to Sheffield as part of the hiring team and represent a company I am really proud to work f or.
I plan on taking a look at the demo CD of the Dispatch Simulator this week, and will talk to Lee about what you demonstrated to me as well as what the CD shows. Additionally, I reviewed your web page and think it does a great job representing what Sheffield has to offer.
I try to teach the highest of standards and professionalism in my role as the Check Dispatcher/instructor with, Horizon Air. I appreciate the quality of what you taught me, Eric, both from book material to dedication to be of the highest standard. Please keep up those standards as the Sheffield foundation.
It was good to see you and your dad on this latest visit, and I am hoping there continues a good relationship between Horizon Air and Sheffield in the time to come. Additionally, I hope I get more chances to represent Horizon Air Dispatch in our recruitment visits.
Sincerely,
Dennis Schoenberg
Dispatcher
March 15, 1999
Hello everybody,
Thought I'd drop you a line and say hello. I am planning now the next two Flight Dispatchers to send you in Sept/Dec. Have employed (3 of your former students). You see, it is worth it to have a Sheffield license.
D.P.
February 2, 1999
Hello Eric,
I have been attempting to drop you a line to say Happy 1999 to you and emphasize my appreciation.
It has been continuous for us, as you know, as we continue to receive training. I tell everyone that Sheffield is one of the most, if not the most challenging thing that I have ever done. It is something that you earn and the results are a feeling of accomplishment and reward.
I will never forget the manner in which I had to make mental adjustments and really focus to achieve the level that I knew that I could perform. I will also never forget the brief conversation that we had when I mentioned that I was determined. That conversation was the turning point to make me become a little more relaxed.
Your course is a wealth of knowledge and I can really appreciate the information and the manner in which you delivered it to the class. At times in class I would laugh inside (appreciating your concept) at how you were not just teaching us information, formula's and rules but you taught us application, which is what I envision within our job and responsibility. To take a situation or condition and apply the rules properly to make a good decision and plan. This is what I saw in your exams and it may sound strange but I could appreciate that approach.
Again, I complement your facilitating. You do an excellent job. You made us really think and use brain cells that we had not used in some time. Plus, we had fun and laughs and still got the job done.
I am proud to have been in that particular class. We supported each other and did not let each other fall. Through pressured and depressed times, which we all had at one time or another, we communicated with each other and motivated each other. Even during the evenings or weekends when we did not conduct group study sessions, we were on the phone with each other, discussing class material or lifting each other up when the other was feeling down or tired. It took that kind of group effort that made the difference.
Several occasions, Truman has passed along complements from you to everyone, regarding our class. I am honored and thank you very much.
I reference the green binder regularly. I know it is still a long road ahead but what a beginning.
Stay in touch,
Barry Wilkins
Delta class, 1998
October 16, 1998
Dear Ron and Staff,
A hearty thank you for taking the time to accommodate me last Wednesday. The professionalism of you and your staff, coupled with your genuine display of hospitality, was certainly a credit toward your school's already impeccable reputation. My visit to your school was extremely pleasurable, and hopefully, profitable in my endeavor to hire Flight Dispatchers.
I gladly accept your invitation to attend your product (simulator) launch on October 29th. Once again, thank you for your generosity and hospitality and I eagerly await my visit with all of you at the end of this month.
Sincerely,
Robert Trout
Corporate Recruiter
August 21, 1998
Dear Ellen and Ron:
Thanks again for all the hospitality last week. The interviews were very productive, hopefully we can get these guys to move up north now. Enclosed are individual letters for all the students I interviewed. If you could take a moment to distribute them, I would greatly appreciate it. The caliber of applicant was outstanding and something you as a school should take great pride in. I look forward to my next visit to Sheffield and seeing the dispatch simulator.
Sincerely,
Tory A. Meisel
Dispatch Supervisor
May 28, 1998
To Ron, Eric, and Lynn,
This is Tim Krehl from the July '96 graduating class. I have taken too long to write this thank you for helping me get into my career. I have had great success since Sheffield; first with Comair, then on to TWA where I am currently working. I can't believe it has been 2 years already, but I really enjoyed the classes and can't say enough of your professionalism. I have always said that I attended Sheffield because I believe it to be the best school out there. Again thank you all.
Sincerely,
Tim Kreh