Graduate Testimonials 1999 & earlier
(Many more to be uploaded. These will help show a long-term consistency to our program and school quality.)
February 11, 2021
Hi Eric,
I first just want to say thank you for having a great dispatch program. It certainly kicked my butt the 10 days I was there but I gained a lot of new knowledge and feel prepared for whatever future dispatch endeavors. You have an incredible program and it is very apparent why everyone speaks so highly of this program…
Thanks for all your help,
T.M.
July 9, 2020
Dear Ron:
As you know I have just started working for Comair Airlines as a flight dispatcher. Thank you for helping me get my certificate and providing me with all the job assistance in the form of the numerous job cards I have received. Since I graduated in April I have had 12 interviews and 7 job offers and decided that Comair would be the best place to begin my career. Please convey my thanks to Lynn for the excellent instruction she gave during my class. Coming from Sheffield I feel as though I had a thorough preparation to become a professional airline dispatcher. I also really appreciate the hard work of both Ellen and Eric in making everything possible.
Sincerely, Raj Singh, 1996
Note: Raj had a featured role (the young Prince) in the film "Indiana Jones and the Temple of Doom". He currently works at United Airlines.
June 11, 2000
My Dear Sir,
With due respect, I would like to refresh your memory. I am Ahmed Attiya, now holding the position of Senior Manager in Saudi Arabian Airlines, but first I am your pupil whom you have taught and groomed to achieve such position in life. I have graduated from your school in 1976 and I still remember very well the tender love, assistance and cooperation you have showered upon me while my stay with you. Believe me Sir, your teachings, and guidance have always been with me in all walks of life till date and encouraged and prepared me to face all situations in life boldly. Sir, you will be pleased to know that time has come when I am sending my son to you, with the same purpose of getting education under your kind patronage and support..
With the kindest regards, Yours Affectionately
AHMED A. ATTIYA Senior Manager, Jeddah-Saudi Arabia (Royal Flight Planning & Operations Saudi Arabia Airlines)

July 28, 1998
June 28, 1998
Dear Ron: just a quick note to keep you updated on my whereabouts and new goals. I moved this past October from Wichita (and Ryan International Airlines) to Indianapolis, IN where I'm now dispatching for Emery Worldwide Airlines at the U.S. Postal Hub. After 7 months, I've just accepted a promotion to Supervisor of System Control over 5 guys my senior.
I still try to convince those considering dispatch school to do it right and go to Sheffield. I hope my name will continue to appear on your paperwork as a reference, as I feel that's the least I can do for what the school has provided for me. Hope all's well with you, Ellen, and Eric. Please let me know if there is anything I can do.
Best Wishes Always,
B.C.
March 5, 1998
From a letter (remember those?)
March 5, 1998
Mr. Ron Morris
Sheffield School of Aeronautics
499 N.W. 70th Avenue
Suite 110 Ft. Lauderdale, FL 33317-7572
Dear Ron:
As you are aware, I attended your flight dispatch training course during the months of January and February 1998. Now that I've had some time to get back to the real world of managing the FedEx line haul system, I've had a little time to reflect upon my experience at Sheffield. The knowledge that I gained in school has already proven valuable in this short period of time. As your well aware of, the majority of our flight planning is done through computer based platforms. On my third day back at work, one of the "more experienced" flight dispatchers had to perform a manual flight plan. When I arrived at work, there were four very seasoned flight dispatchers attempting to complete this manual flight plan. Well, you know the rest of the story. I jumped right in the middle of it! The overall experience was a truly challenging and rewarding experience that I will not soon forget. Although, we have our own procedures/methods by which to dispatch aircraft, I feel that the basics I learned at Sheffield will provide me with an excellent foundation upon which to build and grow. I'm sure that other dispatch schools have satisfied students as well but I feel extremely fortunate to have had the opportunity to learn from the best. You and your staff are absolutely second to none, like FedEx. Once again, thanks for everything and keep up the great work.
(Those experienced dispatchers did not attend Sheffield?!)
Thanks,
Larry R. Mason
Manader, Surface Operations Control
Memphis, TN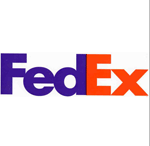 October 10, 1996
Dear Ron and family,
I wanted to take this opportunity to thank you and your staff at Sheffield for the wonderful training I received. I came into your school having no formal background in aviation and I left with training that has afforded me the chance to go anywhere in this field. Your staff of instructors are top-notch, and are well known in the aviation industry. I had over 12 interviews and job offers around the country and every interview I went on I was told that they called because they saw I was trained at Sheffield. Sheffield is a very respected name in this business. I especially would like to thank Eric. He made the course not only interesting but fun. His experiences in the field added an insight into what we as dispatchers could expect. This is a very exciting career and I am certainly glad I chose to enter this field when I did.
I have been working for Universal Weather and Aviation almost six months and I work with six other Sheffield alumni. I have been exposed to more aircraft in this job than I probably would ever be anywhere else and I dispatch aircraft to places that I never imagined people flew to. I love what I do and enjoy the people I work with. What more could anybody ask from a job? Thank you again for the training that got me in the door and hired.
Yours Professionally, James "Dusty" Miller, 1996
January 10, 1994
Dear Eric,
Just wanted to drop you a line and say thank you for your help…on June 1st I begin employment as a Southwest Dispatcher. I feel this is due to the excellent training from Sheffield and your willingness to answer my questions even after my graduation. A student is only as good as his teacher and your and Sheffield are the experts in the dispatcher field.
Thank you again,
Theresa J.