Accelerated Course (Online training followed by 3 weeks residency training)
"Great online course. All the information was clearly laid out in an easy to understand fashion. Class expectations are clearly explained. Overall a great course.."
This course is for:
Individuals who meet FAR Part 65.57, or
Individuals who meet FAR Part 65.61(d), or
Airline employees who meet either of the above, or
Any individual meeting the ADX and online course requirements listed on this page.
Specific prerequisite information listed below.
2023-2024 Course Fees, Deposits and Tuition
Phase I Registration/Online 2-month Access Fee: $2,000.00 (non-refundable) [No personal checks accepted.] $400 per month to extend access.

Phase II Tuition Deposit: $1,000.00 (reserves a seat in the class.)
Phase II Tuition: $2,800.00 (includes tuition deposit) (full payment/balance due 30 days prior to class start date.)
Total Cost (domestic & international* students) = $4,800.00* (subject to change)

FAA Practical Examination Fee: we do not charge a fee for the initial certification exam. 
Practical exam RETEST, if required ($500.00).
* International Applicants/Students only – add an I-20/M-1 visa processing fee of $300.00, if applicable.
Fees payable by Bank check, company check, credit card, MO, Travelers Check, personal check, or you can send money via Zelle to admissions@sheffield.com
(Zelle note) This will show as "Alron Aviation, Inc." which is correct.)
---
Course Schedule
Testimonials
Application Forms
FAQs
Courses are scheduled throughout the year. All upcoming courses are shown below.
Monday November 13th, 2023
through
Friday December 1st, 2023
Monday January 22nd, 2024
through
Friday February 9th, 2024
Monday March 11th, 2024
through
Friday March 29th, 2024
Monday April 29th, 2024
through
Friday May 17th, 2024
Monday June 17th, 2024
through
Friday July 5th, 2024
Monday July 29th, 2024
through
Friday August 16th, 2024
Monday September 16th, 2024
through
Friday October 4th, 2024
Monday November 4th, 2024
through
Friday November 22nd, 2024
Monday January 20th, 2025
through
Friday February 7th, 2025
March 31, 2023
Dear Katja, Eric and Brett,
I trust this email finds you well. I am not sure where to begin since I have so much to thank you all for. Mr. Eric for that first email in 2021 when I inquired about the school, and you shared a lot of useful information which made me make the choice to come to Sheffield. In addition, much appreciated for the practical interview which was very professional. I really appreciate.
To Mrs. Katja I really appreciate your patient when I was trying to get the visa since 2021, your assistance and patient helped a lot. Your recommendations on accommodation were also on point and I got an exceptionally good accommodation option. I will be sending a separate email to the host with you in cc on this.
To Mr. Brett, your sharing of knowledge was excellent and went a long way in answering questions at the practical test, tests in class as well as the ADX test. When I joined the physical class is when it came to mind the sacrifice you make to teach in class as well as reply to online students in the evening (like myself). This dedication is remarkable.
To all of you kindly keep up the excellent work which makes Sheffield School of Aeronautics the best in the US and for sure I have already started passing on recommendations to my colleagues in the UN WFP Aviation Service to consider Sheffield as the first choice for the Dispatcher course.
I wish all of you the best …
Martin
January 22, 2023
Date: Sun, Jan 22, 2023 at 8:00 PM
J. here, the New Zealander who attended Sheffield's Jan-Feb 2022 class. I hope you're doing well. I'm currently in the vetting process for a new role as a flight planning officer for easyJet here in the U.K. As part of this process, they require a reference for all my recent forms of employment and education. I was wondering if it would be okay If I left your details on the submission form? It would be such a great help. 
…. I decided to head over the UK – and after a couple of interviews, I was offered a position with EasyJet – helping immensely the fact that the two gentlemen interviewing me had attended Sheffield in 2016 and 2018. 
I am forever grateful for my time at Sheffield, and I count it as one of my life's greatest achievements so far.
I cannot wait to finally start my career in the role. I hope you are (all) well and things are going great for the school – I'd love to come back and visit some day!
Kind regards,
J. 
January 13, 2023
https://www.youtube.com/watch?v=sxzXxJEsFUM&feature=youtu.be
November 3, 2022
Delta and other airlines worldwide refer prospective students to Sheffield frequently, and we thank all airlines for supporting our cause. Below is an example of the support we receive:
"Sheffield has an excellent reputation within our organization so that is always an easy referral!"
J.O.

October 28, 2022
Eric,
Please accept this gift in recognition for your contributions to the professional aircraft dispatch community and to me personally when I attended Sheffield in August and September of this year. The challenge coin is given to those who contribute to our GOC mission at FedEx and by helping me to receive my dispatch certification have done just that.
DWC
Vice President, Global Operations Control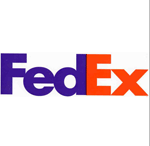 October 13, 2022
"I hope this note finds you and the company well. Over the course of nearly 25 years, I have had a highly successful career as an aircraft dispatcher thanks to you and the fine people at Sheffield. A couple of years at Piedmont, a few months at Midway and 20 years at SkyWest.
I could not have asked for a better career. I was so lucky that being a dispatcher never seemed like work to me as I enjoyed it so much.
Now I find myself on Wake Island. I'm working base operations, airfield operations/management and flight planning alongside the military.
Everything I have learned has brought me here and none of that would have been possible without Sheffield

.
Thank you, Eric. Thanks for helping me get my start way back when. You have no idea how grateful I am.
So many have come through the Sheffield doors and came out with the tools for a great career! You all have made such a difference for so many.
Joe

 De 

Los

 

Santos

. October 13, 2022
August 9, 2022
Dear Eric,
Hello! I just wanted to check in and see how you were doing. I hope you are doing well. I just started at Southwest Airlines this month as a dispatcher! There are a few fellow Sheffield graduates in my training class! Thank you again for having such a great program and for setting me up to really be able to have the career in aviation that I wanted. The new classes coming through look great. Thank you again. 
Best regards,
Molly
Laughlin – Southwest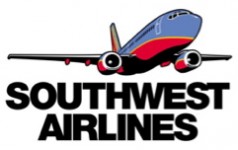 June 28, 2022
"Eric, I owe a lot to Sheffield and to you for where I am today, actually – the foundation I learned at the school has served me well! Whenever I'm asked about where I went to get my license I never hesitate to sing Sheffield's praises."  
A.P.
Senior Business Consultant, Flight Dispatch at Southwest Airlines – June 28, 2022
June 28, 2022
I would have to say a  VERY VERY VERY VERY VERY BIG THANK YOU.
and i am proud to be a Sheffield graduate.
Regards
XM
May 21, 2022
Gentlemen,
I just wanted to thank you for all that have you have done for our class and for me personally over the last 5 weeks. You both are truly wonderful instructors and beacons of aeronautical information.
This has been the most challenging yet rewarding 5 weeks of my 26 years of life but I'm truly amazed at how much I've grown. I have no one to thank besides the both of you and your wonderful curriculum.
Your efforts are beyond appreciated and thank you for pushing me out of my comfort zone and into the fire that is Aircraft Dispatching.
IC
2023 Application Forms 
2024 Application Forms
Special Notes for Students of Any Class:
Domestic Students – ID information:
For US citizens, only ONE ID is required and it MUST be government-issued, such as a passport, driver's license, state ID card or military ID card. BE SURE THAT NO IDs will expire soon or while here at school. Also, be sure that the ID has been issued within the last 10 years.The issue date must be on the ID itself.
International Students – ID & Additional Information:
For international students (including foreign citizens who are Green Cardholders), require TWO VALID/current PHOTO forms of identification. Names on both IDs must match EXACTLY. BE SURE THAT NO IDs will expire soon or while here at school. Also, be sure that both forms of ID have been issued within the last 10 years. The issue date must be on the ID itself. One of the forms MUST be a passport, which should be simple. The other form MUST be government-issued, such as a driver's license or national ID card. (A current/VALID United States Visa in your passport is acceptable as the second form of ID.) For non-US citizens, the second form of ID MUST be government-issued, so university or employer IDs are not acceptable.
We recommend to begin the Application / I-20 processing at least 2 – 4 months prior to the start date of your desired class. This is due to increased security procedures, delayed U.S. Embassy appointments, and M-1 visa issuance delays. Also, the Department of Homeland Security has initiated an additional fee (

paid directly to the Department

, not Sheffield School) for students applying for an M-1 (student) visa. This fee is in addition to the $300 I-20 processing fee paid to Sheffield. Please view the links below for more information:
International Students – VERY IMPORTANT TO READ!
Aircraft Dispatcher Course (2 weeks)
Is it required to pass the ADX (Aircraft Dispatcher) knowledge exam before the online (Phase I) of the 3-week, 2-week, or 1-week course?

No, HOWEVER it is HIGHLY recommended to do so. Not taking and passing the ADX exam prior to beginning the online phase results in the juggling of nonsense (ADX standardized exam study of topics, many of which are unrelated to reality) with real-life practical exam-based subject matter, the latter of which is covered during both Phases I & II. Our Phase I does not concentrate or focus on ADX material. Much of the material is covered, but not in any concentrated manner. Sure, important regulations will be covered during both phases of our course, but we will not instruct technical aerodynamics and pallet loading, or how to fly into a specific holding pattern, colors of aeronautical lighting and runway marking and spacing rules, etc.. If we wasted time on this, then it would be a disservice to our customers. Again, this answer pertains to the 'shorter' residency courses, NOT the full 5-week residency course.
Aircraft Dispatcher Course (3 weeks)
What is the cost?

2022: Total of $4,600 for the Phase 1 (online) fee ($1,600) plus the in-classroom tuition ($3,000). We do not charge a fee for the initial FAA certification/practical exam. Watch for discounts.

Does this include housing?

No; incoming students are to make their own housing arrangements. Hotels and Airbnb locations are nearby. 

What subjects are covered?

Generally, the same topics listed in the 5-week course, with about 2 weeks worth of the material learned online prior to arrival at Sheffield. Also, there are no FAA Knowledge test workshops conducted since a prerequisite for the course is to pass the FAA standardized test prior to the start date of the course.

Will graduating from a reduced residency hours course affect my employment opportunities?

That depends on the company hiring you or the individual interviewing you, or both. Most companies care about hiring a well-educated individual; someone who won't have to be retrained. The companies that deal directly or exclusively with us realize that any graduate from Sheffield (longer or shorter courses) is better trained and better qualified to enter Airline initial training. We have NEVER heard of any Sheffield graduate encountering any problem with course "duration." Based on the online work required, many students work MORE than 5 weeks cumulatively towards their certification.

How does one qualify to enroll in this course?

Previous aviation experience or online lessons successfully completed are mandatory per the FAR Part 65 regulations. Flight, meteorology, airline operational experience are common examples. We are permitted to subjectively approve an individual's experience. But if you have little or no experience and are willing to meet the prerequisites listed on the course page, you are welcome into this class as well.

Can the international (AIFP), ETOPs, and EWINS training courses be taken immediately following the 3-week course?

Why did you start a reduced hours residency course?

We were receiving numerous requests for a shorter "non-matchbook" course. Interested students were complaining about price and were desiring a true quality education, not a quickie handout. We also have the technological capability to facilitate quality learning in a short period of time. We are continually modifying our computer supplements for students.
---
Course Description
The course consists of two phases: an online interactive distance-learning phase and a 3-week residency phase.
Phase I
Online distance-learning.

2023-2024 Cost is $2,000 (nonrefundable application fee covers the lessons.) Various modules of our course are presented online.
Requires: Internet access, a user ID and password (issued after payment), and web browser. Successful completion of Phase I is a prerequisite to enter the Phase II (residency) course. Plan on a minimum of 1-2 months to complete the online modules and examinations (excluding study time for the ADX test). Once Phase I is accessible, students will have approximately 2 months of maximum access, but the online assignments, lessons, and tests must be successfully completed and corrected in a timely manner. Overdue assignments are not acceptable. You may postpone your Phase II start date ONE TIME ONLY if needed. If you are not serious or you procrastinate, this is NOT a course for you. Evidence of cheating or receiving help from others or giving out your individual ID and password to others will result in immediate dismissal from the course – no refund.
Phase II
Residency, following successful completion of Phase I.  
2023-2024 Cost is $2,800.
Duration: 3 weeks, 8 clock hours per day; 8:00am – 5:00pm with a lunch hour. Occasionally, computer labs will be conducted in the large classroom toward the end of the day.
Duration of residence phase (Phase II): 3 weeks, 8 clock hours per day; after successful completion of Phase I self-paced on-line distance learning modules.
8:00am – 5:00pm with a lunch hour, Monday-Friday.
Be prepared to stay 1-4 days following the last class day due to the scheduling of practical examinations.
Class size (Phase II) = limited to 25 students, but will typically range from 10-20, as you will join the 5-week class in progress from week 3 through week 5.
Curriculum
Meteorology/Weather Briefings
Non-Graphic Weather reports/forecasts
Graphic Weather Charts
Nav/Comm, Notams, ILS, etc
Regulations primarily FAR Part 121
Aircraft Systems/limits
Aeronautical Charts: Airport/Approach, Area, En route, DPs/STARs, etc.
Performance/Weight & Balance Theory
Minimum Equipment List/Configuration Deviation List
Practical Flight Planning/Scenarios/Applied Dispatching
---
Prerequisites (detailed)
FAA Aircraft Dispatcher Knowledge (ADX) test must be passed (

>

70%) prior to the first day of class. Due to the fewer hours of class time, there is no instruction or workshops on how to pass this test. You must self-study to pass this particular test. Enrolling early or paying a small deposit allows you to use our FAA test preparation handouts. It is strongly recommended to pass the ADX test PRIOR to the online Phase I portion!!!
If you'd like to check for ADX testing center locations, go to PSI. If you are not close to a convenient testing center (international students), then you can take the test at Sheffield before the first day of class for a fee of $175.
Bring the original Airmen Test report – You'll receive this from the testing center upon test completion. It must be

>

70% and be an ADX (Aircraft Dispatcher) test report, NOT an ATP (Airline Transport Pilot) test report.
For those qualifying by FAR regulations, a letter stating your aviation experience requirements*, duration, years of employment or military service record, or any other documentation of proof regarding previous aviation background. Faxing, emailing, or mailing flight certificates is acceptable.
* For a look at the official listing see FAR Part 65 – Subpart C. The FAA has granted us permission to allow credit for a variety of unlisted aviation experience. If you do not have working aviation experience (per Part 65) within the past 3 years, you do not meet 65.57; however, you may still meet 65.61(d); therefore, you may still be eligible to take this course. We will confirm via e-mail that this course is suitable for you. To assist Sheffield School to determine if you qualify for the accelerated course, you will need to fill out the Prior Aviation Experience form. Then we will e-mail further details to you. All applicants must contact us to finalize and confirm that all details are met prior to your travel date. For more information, call (1-800-843-8289) for details, or simply request Dispatcher information and we'll include the latest updated information. Optional AIFP, ETOPS, and EWINS workshops follow.
---
2023 Course Matrix (assignment due dates Table)
Click here to see the 2023 Course Matrix Table 
---
2024 Course Matrix (assignment due dates Table)
Click here to see the 2024 Course Matrix Table