Accelerated Course
(Online training followed by 1 week residency training)
"Great online course. All the information was clearly laid out in an easy to understand fashion. Class expectations are clearly explained. Overall a great course.."
Prerequisites: This course is for:
Any individual meeting the ADX and online course requirements listed below:
Individuals who are VERY self-disciplined, follow direction well, and who agree to submit assignments, quizzes, and tests in a timely manner by the prescribed due dates. Specific prerequisite details are below.
2021 Course Fees
Tuition (total): $3,600.00 (2021)
These total amounts listed above includes non-refundable Distance learning access fee ($1,500 covers 4 months; however, nonrefundable $400 per month to extend access), residency tuition ($2,100-2021), and books/supplies/handouts.
2021 FAA Practical examination fee: $0.00; we

do not

charge a fee for the initial certification exam. Practical exam RETEST, if required ($400.00)
Payable by Bank check, company check, credit card, MO, Travelers Checks. No Personal Checks
---
Registration/Phase I Online Tuition fee : $1,500.00 (non-refundable)
Phase II Tuition (2021): $2,100.00Total cost (2021 domestic & international* students) = $3,600.00 – check for discounts.
FAA Practical examination fee: we do not charge a fee for the initial certification exam.
Practical exam RETEST, if required ($400.00).
*International Applicants/Students only – add a I-20/M-1 visa processing fee of $300.00/2021, if applicable.
---
Course Schedule
Testimonials
Application Forms
FAQs
Courses are scheduled throughout the year. All upcoming courses are shown below.
Wednesday January 27th, 2021
through
Tuesday February 2nd, 2021
Wednesday March 17th, 2021
through
Tuesday March 23rd, 2021
Wednesday May 5th, 2021
through
Tuesday May 11th, 2021
Wednesday July 28th, 2021
through
Tuesday August 3rd, 2021
Wednesday September 15th, 2021
through
Tuesday September 21st, 2021
Wednesday November 3rd, 2021
through
Tuesday November 9th, 2021
November 1, 2020
Thank you for your feedback on the students. We are very happy to announce that 3 Sheffield students (2 with no prior dispatch experience) have successfully made the cut for the Aircraft Dispatcher position at National Airlines. 
They will start their Initial Dispatch training class in our Orlando HQ from tomorrow.  
September 10, 2020
"This school came highly recommended by multiple past students and EVEN OTHERS FROM OTHER SCHOOLS. Reputation is fantastic from multiple companies that I have worked for."
June 5, 2020
[Sheffield note – just another example that it DOES matter where you attend school.]
Hope you are all doing well.
I just wanted to let you that I received my promotion letter a few days back and I will be now working in the capacity of an Assistant Director SOC for National Airlines. 
You have been an integral part of my journey and I wanted to share this good news with you. If there are openings at NAL, Sheffield will remain my first choice given the high standards that Sheffield maintains. 
'PK'
February 20, 2020
Good Afternoon,
..I wanted to say thank you for all the instruction during the class. All your knowledge has truly prepared me for a job. I am happy to say that I accepted a position with a Part 135 company …. During my interview with the Director of Flight Control and the two Dispatch Managers, I learned that the Dispatch Managers attended the three-week course… They required that the individual had their (FAA Aircraft Dispatcher Certificate.)
SB
February 7, 2020
Hello Brett,
I just wanted to say thank you so much for your dedication to your job. I highly respect you and regard you as one of the best instructor/teachers I've ever known. You uphold the standard of excellence in such a way that it compels your students to get better every day. I want you to know that every error in my work and studies has driven me to learn from it. Each failure is an opportunity to learn from it and to get better. I must commend you that you are a gifted communicator. You can take very complex ideas and explain them in ways that make the material accessible and memorable. Thank you for doing what you do day in and day out to help mold students into what they need to be. I look forward to initial training with an airline to continue to learn more each day. Continuous learning is the minimum requirement for success in any field.
I am so grateful for this educational experience and I wanted to make sure that I properly expressed gratitude to you. Keep up the very important work that you do!
-R.S. – Feb 2020 graduate
December 14, 2019
Hi Eric,
I'm going to be hiring a class of up to 12 dispatchers in February of this year. If you'd like, I would be happy to come in and talk to your classes…I'd be much more comfortable taking a Sheffield grad than someone from someplace else.
Also, if you have any (excellent students) in class please let me know. (xxxx xxxx) has been an awesome addition to the team here and I certainly appreciate you recommending him.
Have a great holiday,
xxxx xxxx
Manager, Flight Dispatch
xxxxx Airlines, Inc.
March 27, 2019
Brett (online course instructor),
I wanted to thank you again for the time spent working with me during the past few months and the two weeks I was here in FLL (Plantation, FL – Sheffield School). The amount of information I learned in this class was more than I learned in my four years of college and the 5+ years in the airlines. I thank you for being tough and thorough even if it was for something simple as putting a ' at the end of a ceiling or RVR. 
This course was designed perfectly for someone who wants to succeed and absorb not only the basic information, but even more to further their career in the airlines and put themselves ahead of the potential hiring candidates.
Again, thank you very much! … 
Sincerely,
J.H.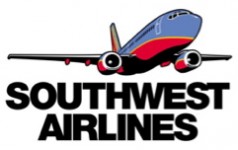 February 9, 2019
To all the Sheffield Instructors,
…I wanted to again thank you for the course, your professionalism throughout, the standards you set, and for your continued support in helping me achieve my goal. I sincerely appreciate your responsiveness to my questions, helping with in areas where I lacked understanding (which was plenty), and for your clear and thorough explanations.
It was a pleasure meeting and working with you both, online and in person. I have learned a lot of content but also tried to learn from your teaching techniques. One of the things I expressed to my boss when I returned was how impressed I was with your questions for exams (online, written, and in person). The mastery in the crafting of your questions required not just "rote or understanding" level of memory, but a "correlation" level of material from all lessons.
Often online and in class, I would simply reflect on the question and be impressed at how the answer required "correlation" of a lot of material to arrive at the correct response. In my studies as a flight instructor, I know that the level expected is the "correlation" level and I appreciate the work you have undoubtedly put into the questions to arrive at that level. Even though I sometimes had trouble in getting the correct answers, I was often impressed by the way the question required an assimilation of the material. That's the real world where it's the situation that requires answers and not simply a choice of either A, B, C, or D… . That sets us up for success and that level of questioning requires a lot of work to achieve.
Additionally, it was impressive the attentiveness shown to each classmate in helping us all move through the process (whether flight planning or knowledge areas) together. Taking time to ensure we were all moving forward together is no easy task.
Simply put, Thank you for a very impressive experience.
I have learned a lot in terms of material content and in teaching techniques.
It was definitely worthwhile…
Again, thank you both very much.
Have a good day.
Very sincerely,
G. Carter
August 11, 2018
Excellent school. Excellent program. Very good instructors with easy to understand graphs and examples of dispatching. I was in the 1-week course and the online modules were very informative. The instructors really took the time to explain literally everything online. I was very impressed with the online portion of the school as well as the 1-week class. Also understanding how to do the flight plans, the instructor goes over everything. Even all the little "gotchas" that can make your flight plan invalid (examples, contaminated runways, icing, headwinds vs tailwinds) the instructor explains everything. I recommend Sheffield to anyone interested in becoming an Aircraft Dispatcher. Excellent school with top notch instructors and material.
– JD Atlanta, GA
2021 Application Forms
---
Special Notes for Students of Any Class:
Domestic Students Notes for all Classes (ID information):
TWO forms of photo identification are required with BOTH IDs having the full names matching exactly. Must be CURRENT, not expired IDs.
International Students Notes for all Classes (ID info & more):
TWO forms of photo identification are required with BOTH IDs having the full names matching exactly. Must be CURRENT, not expired IDs, AND
We recommend to begin the Application / I-20 processing at least 2 – 4 months prior to the start date of your desired class. This is due to increased security procedures, delayed U.S. Embassy appointments, and M-1 visa issuance delays. Also, the Department of Homeland Security has initiated an additional fee (paid directly to the Department, not Sheffield School) for students applying for an M-1 (student) visa. This fee is in addition to the I-20 processing fee paid to Sheffield. Please view the links below for more information:
International Students – VERY IMPORTANT TO READ!
---
Aircraft Dispatcher Course (2 weeks)
Is it required to pass the ADX (Aircraft Dispatcher) knowledge exam before the online (Phase I) of the 3-week, 2-week, or 1-week course?

No, HOWEVER it is HIGHLY recommended to do so. Not taking and passing the ADX exam prior to beginning the online phase results in the juggling of nonsense (ADX standardized exam study of topics, many of which are unrelated to reality) with real-life practical exam-based subject matter, the latter of which is covered during both Phases I & II. Our Phase I does not concentrate or focus on ADX material. Much of the material is covered, but not in any concentrated manner. Sure, important regulations will be covered during both phases of our course, but we will not instruct technical aerodynamics and pallet loading, or how to fly into a specific holding pattern, colors of aeronautical lighting and runway marking spacing rules, etc.. If we wasted time on this, then it would be a disservice to our customers. Again, this answer pertains to the 'shorter' residency courses, NOT the full 5-week residency course.
Aircraft Dispatcher Course (Distance Learning/Residency)
Do you offer a 2 or 3-day course?

We do not offer a 2 or 3-day only course – that is not adequate time to learn and prepare for a legitimate FAA practical examination, regardless of experience. We offer 4 months of online access to complete 10 different modules of our course, then offer a minimum 5-day residency course to complete the knowledge and skill requirements to be signed off by an instructor for the FAA practical examination.

It is by no means a spoon-feeding "Q & A" session with zero time spent on practical concepts. Not every student completes the online work satisfactorily – some have trouble being approved by the instructor for the practical exam. This is typically due to procrastination during the online phase. Some students request more online time, then succeed.

We recently had a Sheffield graduate with approximately 10 years operational experience in the military. His job interviewer (with nearly identical experience) explained how his 5-day course was "all review and easy". Our graduate's reply: "I received about 3 hours of "review" during my course." As previously mentioned, you do not arrive at Sheffield for spoon-feeding, you are still learning and applying new material during a large portion of the 5-day period.
Course Description:
Years ago, we were overwhelmed with phone calls requesting a quality distance-learning program with minimal residency time required. This course is not limited to experienced individuals who cannot attend our longer courses, but for those students who simply do not have the extra time to attend a full residency course. These motivated individuals are demanding the quality that our institution has provided for nearly 73 years while not being overcharged. Sheffield has met these demands by providing an unparalleled program ranging from an ab initio basics review through the complexities of our full-time course and into our airline-prep material. This course is not the typical "Q & A" test preparation course, not an online open-book cut-and-paste your way to a certificate "course" or a flash-card type of course. You will get out of it what you put into it.
The course consists of two phases: an online interactive distance-learning phase and an residency phase.
Phase I – Online Distance Learning
2021 Phase I tuition fee is $1,500 (non-refundable).
Various modules of our course are presented online, such as Weather Theory, Non-Graphic Weather, Graphic weather, Aeronautical Information Manual, Regulations, and Aircraft Performance, Aircraft Limitations and Systems.
Requires: Internet access, a user ID and password (issued after payment), and web browser.
Successful completion of Phase I is a prerequisite to enter the Phase II (residency) course. Plan on a minimum of 3 – 4 months to complete the online modules and online examinations (excluding study time for the ADX test). This phase will be accessible on a password-protected realm of our web site.
Once Phase I is accessed, students will have 4 months of access, which can be extended on a monthly basis for $400 per month; however, the assignments must be satisfactorily completed by the assigned due dates. Overdue assignments will not be accepted. Online access extensions are subject to instructor approval. You may postpone your Phase II start date ONLY ONE TIME, if needed. Evidence of cheating or receiving help from others or giving out your individual ID and password to others will result in immediate dismissal from the course – no refund. If you continually ignore directions provided by the instructor, after previous warnings, then student will be terminated from the course – no refund.
Phase II – Residency, following successful completion of Phase I
2021 Cost:

$2,100
2021 FAA Practical Examination Fee: we

do not

charge a fee for the initial certification exam.
Practical Exam RETEST, if required ($400.00)
The tuition balance ($2,100-2021) is due 30 days prior to the first day of class & can be paid with cash, bank check, company check, money order, Master Card, Visa, or Travelers Checks. (no personal checks.)
Duration: 5 days, 8 clock hours per day; 8:00am – 5:00pm with a lunch hour.
Occasionally, computer labs may be conducted in the large classroom toward the end of the day. The 5-day period will consist primarily of flight planning, regulations review and testing, Aircraft Systems/limitations review and testing. The 5-day residency portion will begin on a Wednesday, and continue through the following Tuesday (weekdays only). Class is not held during the weekends.
Instructor(s): Brett Bories, Eric Morris
Maximum Class Size: 25
Minimum Class Size: 1 student.
Subjects includes:
Manual flight Planning
Regulations: Review & testing
Computer flight Planning
Aircraft Systems & Limitations: Review & Testing
Practical Examination
Be prepared to stay 1 – 3 days following the last class day due to the scheduling of practical examinations.
International students are welcome.
Curriculum – Phases I & II
Meteorology/Weather Briefings
Non-Graphic Weather reports/forecasts
Graphic Weather Charts
Nav/Comm, Notams, ILS, etc
Regulations – primarily FAR Part 121
B-727-200 Systems/limits
Airport/Approach, Area, En route, DPs/STARs, etc.
Performance/Weight & Balance Theory
Minimum Equipment List/Configuration Deviation List
Practical Flight Planning/Scenarios/Applied Dispatching
When To Enroll:
After passing the ADX Knowledge Exam and preferably at least 3 months prior to Phase II (Residency) based on the following:
ADX test prep time – Self-study using our ADX Test Prep App, online practice tests and/or a Gleim test prep book (on your own.) This depends on your experience, commitment, and is difficult to estimate. To master 1500+ questions, you may require anywhere from 2 weeks to 2 months. You must bring your passed (70% or higher) ADX Airmen Report to Sheffield School on the first day of your Residency Phase. The report has a duration of 24 months until your Aircraft Dispatcher Certification date. Recommended to have the ADX test passed prior to Phase I, since the online Phase I modules will take at least 2 months to possibly up to 120 days. Phase I is not an ADX test prep course – it is the real deal!
Required MINIMUM time for online study: at least 2 months to possibly up to 120 days.
Phase I (excludes ADX study time) – Online – see MATRIX for due dates, latest start dates, etc..
Course 101 Weather Theory
Course 102 Non-graphic Weather
Course 103 Graphic Weather
Course 104 AIM & CHARTS
Course 105 Regulations
Course 106 Aircraft Systems
Course 107 Aircraft Certificate Limits
Course 108 Aircraft Performance & Flight Planning Theory
Course 109 Aircraft Takeoff Limitations
Course 110 Aircraft Landing Limitations
If you tend to procrastinate, you should not enroll in this course. 
Prerequisites (specific details):
Read, speak, write, and understand English
At least 21 years of age
FAA Aircraft Dispatcher Knowledge (ADX) test should be passed (

>

70%) prior to Phase I online class. Enrolling early or paying a small deposit allows you to use our FAA test preparation handouts. There are no other FAA test prerequisites as other schools may require – additional test prerequisites is a waste of time and money. No need to purchase Private Pilot supplies, books, test prep classes, videos, then pay for test fees which are redundant toward your Aircraft Dispatcher Certificate. Sheffield will save you an additional $300-$600 on top of our already-reduced rate.

We highly recommend passing the ADX prior to sending any money for Phase One – you should first determine if you feel comfortable with the ADX material since the Sheffield material is more demanding and comprehensive.

If you'd like to check for ADX testing center locations, go to PSI. If you are not close to a convenient testing center (international students), you can take the test at Sheffield on the first day of class for a fee of $160.
Bring the original stamped and sealed ADX Airmen Test report – You'll receive this from the testing center upon test completion. It must be

>

70%, be sealed by the testing center, and be an ADX (Aircraft Dispatcher) test report, NOT an ATP (Airline Transport Pilot) test report.
There are a set of formal requirements (in addition to the course prerequisites) to be "signed off" to take the practical examination. They are: applicant must pass all online course quizzes and tests before arrival (concludes Phase I training), pass the course quizzes while at Sheffield School, and gain approval from the instructor that you are in good standing to take the practical examination. Little study and procrastination would not lead to success.
For more information, call (1-800-843-8289) for details, or simply request Dispatcher information and we'll include the latest updated information.
FAA Certification Requirements:
There are 4 steps required for you to become certified as an FAA Aircraft Dispatcher per FAR Part 65:
The FAA Aircraft Dispatcher computer knowledge (ADX) exam must be passed. This is a basic standardized multiple choice test. Sheffield provides test prep materials and practice tests on our web site! [initial application/deposit required to receive ID & password.] We highly recommend passing the ADX prior to sending any money for Phase One – see first if you feel comfortable with the ADX material since the Sheffield material is more demanding and comprehensive.
Successful completion of Sheffield's quality online program, which includes interactive practice, video, and audio. We do not offer online open-book multiple choice exams at our web site without adequate oversight. Hiring managers at airlines know the difference between quality and freebie licenses when they interview graduates. Airlines consider this when hiring – need proof?
Completion of the mandatory 5 days of residency training with instructor sign-off for the practical examination.
Completion of the flight plan and oral phases of the practical exam with an FAA examiner within 90 days of graduation. Your instructor will schedule this exam at a time convenient to both you and the Examiner, but we will consider the priorities of your departure schedule. It is typically scheduled immediately following the Residency Phase at Sheffield.
2021 Course Matrix Table (includes course due dates)
Click here to see the 2021 Course Matrix Table