2023 Refresher ('recurrent') training is

tentatively

scheduled for October 16-18 – revisit this page for updates. We're taking names of those who are interested – email morris@sheffield.com.
For  Sheffield & non-Sheffield FAA Aircraft Dispatcher graduates.
If you're looking to jump-start your career as an aircraft dispatcher, or review your certification subject matter and more, our aviation school in South Florida offers a 5-day aircraft dispatcher recurrent training course for Sheffield and non-Sheffield graduates. 
Due to requests from Sheffield grads and non-Sheffield certificated dispatchers, we began a recurrent 5-day (in classroom) course in May 2021 and plan to offer another 1-2 classes per year. Monitor this web page, or email us, for updates. All class confirmations will be made 30 days before the scheduled class start date.
The following email was recently sent to us and an example of what we receive here every 1-2 weeks. These emails are usually followed by a phone call pleading for help. Most pleas for help come from Texas, parts of Florida, Ohio/Kentucky, and the Northeast U.S..
Good Evening Mr. Morris,
My name is (xxx xxx) and I work at Southwest Airlines (SWA). I had enrolled at Sheffield a year ago to do my dispatch course….but, (over time) I had moved to Denver and I ended up doing my dispatcher course at (a school in Colorado). BIG MISTAKE. A costly mistake I feel. I did not feel confident enough to go take a test at SWA or for that matter any other airline. When I speak with fellow dispatchers, there is no doubt that Sheffield graduates are the best in every way.
Sheffield really has a great value and input and your students fare extremely well at the tests given anywhere in the world. Your school provides no doubt – it's like going to MIT or Harvard.
I want your help and guidance to prepare me to be confident and take up an exam with any airline. I just don't feel I learnt much at my earlier school. Somehow your graduates that I have encountered have vast (greater) knowledge I feel. So now that I have a namesake license "that's what I call it." I want to do it all over again at your prestigious school so I can be well prepared. Please guide me. 
Please guide me and help me achieve my dream career. I humbly agree I made a huge mistake of my choices and kindly request you and your team to help me achieve this goal.
Warm Regards
W.A.
This is not a "recertification" course as some others advertise – (
there is no such thing
as a recertification course for a certificate that does not expire), and this is not some way to squeeze more dollars from our own grads (the cost is $0.00 for Sheffield grads, and $1,500 for non-Sheffield-trained holders of the FAA Aircraft Dispatcher certificate.) We are also not offering a 'free' course, yet charging a '$500 application' fee or some other hidden fee to our graduates. That is blatantly misleading and dishonest.
General course outline is below. If interested, please email morris@sheffield.com.
Prerequisites for our 5-day aircraft dispatcher recurrent course:
Must be at least 23 years of age.
Must have ability to read, write, speak, and understand the English language.
Must have an FAA Aircraft Dispatcher Certificate or international equivalent and/or experience.
2023 Course Fees
Registration/Application Fee: $0.00 for all applying students.
Tuition: $0.00 for Sheffield graduates; $300 per day for non-Sheffield graduates;. 
2023 Tuition includes:
A comprehensive "greatest hits" of Part 65 Appendix A Subject matter, airline OPSPECs exemptions, and odd real-life teaching scenarios, as well as any supplies, including downloadable textbook sections and subject matter.

(A laptop or tablet is required. Please bring one or both; otherwise, printing charges will be incurred.)
Course Schedule
Testimonials
Application Forms
FAQs
Courses are scheduled throughout the year. All upcoming courses are shown below.
Sorry, there are no courses scheduled at this time.
March 31, 2023
Dear Katja, Eric and Brett,
I trust this email finds you well. I am not sure where to begin since I have so much to thank you all for. Mr. Eric for that first email in 2021 when I inquired about the school, and you shared a lot of useful information which made me make the choice to come to Sheffield. In addition, much appreciated for the practical interview which was very professional. I really appreciate.
To Mrs. Katja I really appreciate your patient when I was trying to get the visa since 2021, your assistance and patient helped a lot. Your recommendations on accommodation were also on point and I got an exceptionally good accommodation option. I will be sending a separate email to the host with you in cc on this.
To Mr. Brett, your sharing of knowledge was excellent and went a long way in answering questions at the practical test, tests in class as well as the ADX test. When I joined the physical class is when it came to mind the sacrifice you make to teach in class as well as reply to online students in the evening (like myself). This dedication is remarkable.
To all of you kindly keep up the excellent work which makes Sheffield School of Aeronautics the best in the US and for sure I have already started passing on recommendations to my colleagues in the UN WFP Aviation Service to consider Sheffield as the first choice for the Dispatcher course.
I wish all of you the best …
Martin
January 22, 2023
Date: Sun, Jan 22, 2023 at 8:00 PM
J. here, the New Zealander who attended Sheffield's Jan-Feb 2022 class. I hope you're doing well. I'm currently in the vetting process for a new role as a flight planning officer for easyJet here in the U.K. As part of this process, they require a reference for all my recent forms of employment and education. I was wondering if it would be okay If I left your details on the submission form? It would be such a great help. 
…. I decided to head over the UK – and after a couple of interviews, I was offered a position with EasyJet – helping immensely the fact that the two gentlemen interviewing me had attended Sheffield in 2016 and 2018. 
I am forever grateful for my time at Sheffield, and I count it as one of my life's greatest achievements so far.
I cannot wait to finally start my career in the role. I hope you are (all) well and things are going great for the school – I'd love to come back and visit some day!
Kind regards,
J. 
January 13, 2023
https://www.youtube.com/watch?v=sxzXxJEsFUM&feature=youtu.be
November 3, 2022
Delta and other airlines worldwide refer prospective students to Sheffield frequently, and we thank all airlines for supporting our cause. Below is an example of the support we receive:
"Sheffield has an excellent reputation within our organization so that is always an easy referral!"
J.O.

October 28, 2022
Eric,
Please accept this gift in recognition for your contributions to the professional aircraft dispatch community and to me personally when I attended Sheffield in August and September of this year. The challenge coin is given to those who contribute to our GOC mission at FedEx and by helping me to receive my dispatch certification have done just that.
DWC
Vice President, Global Operations Control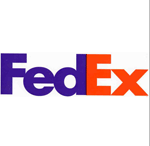 October 13, 2022
"I hope this note finds you and the company well. Over the course of nearly 25 years, I have had a highly successful career as an aircraft dispatcher thanks to you and the fine people at Sheffield. A couple of years at Piedmont, a few months at Midway and 20 years at SkyWest.
I could not have asked for a better career. I was so lucky that being a dispatcher never seemed like work to me as I enjoyed it so much.
Now I find myself on Wake Island. I'm working base operations, airfield operations/management and flight planning alongside the military.
Everything I have learned has brought me here and none of that would have been possible without Sheffield

.
Thank you, Eric. Thanks for helping me get my start way back when. You have no idea how grateful I am.
So many have come through the Sheffield doors and came out with the tools for a great career! You all have made such a difference for so many.
Joe

 De 

Los

 

Santos

. October 13, 2022
August 9, 2022
Dear Eric,
Hello! I just wanted to check in and see how you were doing. I hope you are doing well. I just started at Southwest Airlines this month as a dispatcher! There are a few fellow Sheffield graduates in my training class! Thank you again for having such a great program and for setting me up to really be able to have the career in aviation that I wanted. The new classes coming through look great. Thank you again. 
Best regards,
Molly
Laughlin – Southwest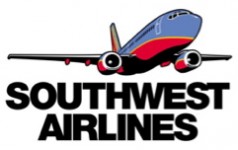 June 28, 2022
"Eric, I owe a lot to Sheffield and to you for where I am today, actually – the foundation I learned at the school has served me well! Whenever I'm asked about where I went to get my license I never hesitate to sing Sheffield's praises."  
A.P.
Senior Business Consultant, Flight Dispatch at Southwest Airlines – June 28, 2022
June 28, 2022
I would have to say a  VERY VERY VERY VERY VERY BIG THANK YOU.
and i am proud to be a Sheffield graduate.
Regards
XM
May 21, 2022
Gentlemen,
I just wanted to thank you for all that have you have done for our class and for me personally over the last 5 weeks. You both are truly wonderful instructors and beacons of aeronautical information.
This has been the most challenging yet rewarding 5 weeks of my 26 years of life but I'm truly amazed at how much I've grown. I have no one to thank besides the both of you and your wonderful curriculum.
Your efforts are beyond appreciated and thank you for pushing me out of my comfort zone and into the fire that is Aircraft Dispatching.
IC
Application-based Forms (2022) – to be updated if scheduled for 2023
Special Notes for Students
Domestic & International Students – ID information:
ONE form of photo identification is required. Expired IDs not accepted.
Aircraft Dispatcher Course (200 hours/5 weeks)
Do all schools teach the same material?

No. All FAR Part 65 schools must adhere to their basic curriculum guidelines; however, Sheffield decided long ago to provide extra airline-related material to ease our graduates transition into airline initial training. We do not believe in telling our students "Don't worry about that – your airline will teach you that." Granted, there are some topics that we cannot teach since it is not only the responsibility of the airline, but each airline may have a different FAA approval for how they apply certain procedures. But there are MANY topics, scenarios, etc. that our students are exposed to that have impressed many airline hiring managers. Just check our testimonials!

How soon into the program is the first test?

Friday of the first week is a test on Weather Theory. It is a Sheffield-produced test. Much (but not all) of the material comes from Chapters 1-13 of the link below (AC 00-6B Aviation Weather). We will spend the first week refining what we would like you to understand. Aviation Weather Advisory Circular. (password-protected PDF file. Password available after applying to school.)

What are the class hours?

Classes will normally be held from 8:00am until 5:00pm, weekdays. There will be short breaks throughout the day and a one-hour break for lunch.

When is the 1st test in the 5-week class and what topics are covered?

Friday of the first week on Weather Theory.

Some schools claim to have a near 100% pass rate. Is this correct?

Some schools will pass anyone to hang on to the almighty dollar. We would rather cut a refund check periodically to someone who didn't put forth the effort than to have our 70+ year reputation tarnished by becoming a license mill. Be wary of schools claiming "come have fun – our class is a breeze." During an interview, you are unlikely to hear this question "So did you have a lot of fun?"

Our students enjoy the class, they typically state that it exceeded their expectations, and that they never learned so much in their lives. Typically, our graduates are hired while they are still in class or within a few weeks of graduation. Another important fact is this – most graduates are seeking employment. Many come to us once they do their homework and learn directly from an airline that a student's "hiring-quotient" will escalate if they choose a highly reputable school. Many airlines interview first (or exclusively) at our school because they know every graduate has been thoroughly prepared, and there won't be any surprises when they begin training on the job.

Passing anybody and everybody after numerous repeated attempts, or due to lack of any testing, only dilutes this industry with unqualified "dispatchers" and is a blight on the profession. Statements of guarantees are an abomination and should be stripped from all advertising by those who have the ability and wherewithal to do so. These mills should be publicly condemned.

Can you imagine taking a taxi ride to an airport from a guy who can't drive (we know this happens), then board an airplane that has been signed off by maintenance personnel who are inept or who haven't been checked properly by their governing authority (we've read the news in 2008 and thereafter), only to be flown by a captain who has had numerous failures during his or her flight training (it happens), who has had his flight planned by a dispatcher who failed his course with a 30%, then bought his certificate at a diploma mill within 2-3 days (YES- it has happened). Hopefully, this won't scare you into an anxiety attack. If so, you could visit your doctor who received his diploma…,well, you get the point.

You will EARN your certificate at Sheffield. Why should others be handed the same honor?! It only increases YOUR workload – ask any competent dispatcher.

[in past years one new startup school in our area claims "once you pass the course you get a license." Aside from being misleading and inaccurate, it is illegal. Passing a Part 65 FAA-approved course enables the applicant to take the FAA practical exam. Once THAT is passed, the applicant becomes certificated. So be wary of the unscrupulous operators out there. The same course operator tried to list one of Sheffield's graduates as an instructor to appeal to the FAA. The problem was my graduate did not give the course operator permission to do so.]

What can I study prior to attending your school?

Do not purchase regulations books and the Aeronautical Information Manual (AIM) to read through and study (as I've seen recommended on the internet). Without proper guidance, you may waste valuable time or misinterpret something. A good portion of subject matter discussed and applied in class is not found in commercially-available books.

To help prepare for the course, study the FAA knowledge material on our web site. That is not really what our course is about – self study – but it will give you a head start in preparing for the FAA ADX test. Other than that, you can visit our "aviation bookstore" online and check out the weather books since we apply a lot of weather in the course.

We don't really supply FAA books in the course since you can get them for free on the Internet. We write our own manuals and sections to study. For some free books, go to "dispatcher resources" on our site and you can link to Regulations, Weather circulars (Aviation Weather Services) from the FAA, and the Aeronautical Information Manual. All are helpful information to browse through or print out to give you an idea of the type of material involved in the course.

If you want to pursue regulations ahead of time, the main sections are FAR Part 121 – Subparts T & U. These subparts contains the majority of dispatch rules and procedures that you will apply in the course and on the job.

How many students usually enroll in the course?

Between 12 and 25. The average is probably 18. If you check our class pictures, you'll notice that the enrollment numbers are usually consistent. It is comforting to see that many people do their research and make the correct choice. We admire these students who crave a quality education. On graduation day, their faces say it all – that they have just earned something very special in this industry:  A diploma from Sheffield School of Aeronautics!

How long is the program and what does it cost?

The Aircraft Dispatcher Certification Course is 5 weeks long and covers at least 200 hours of classroom instruction (as required by Federal Aviation Regulations). The total 2023 tuition cost is $5,500, without any discounts applied. This includes textbooks, the computer ADX examination fee (normally $175.00 if taken privately) and the Practical Exam ($500), web site passwords, job assistance and airline lists, and computer use.

Are textbooks/notebooks included? What books will be used?

Sheffield has produced it's own textbook binder which relies on FAA sources as well as Airline material. All books are included in the tuition fee. If a prospective student is interested in jump-starting their weather studies prior to attending our course the following textbook is highly recommended since meteorology (weather) with reports/forecast reading and application comprises over 35% of the total academic subjects: Aviation Weather Advisory Circular 

What are the main subjects that are covered in the program?

Meteorology (weather), Navigation, Air Traffic Control, Jeppesen Approach charts and enroute charts, Aeronautical Information Manual, Aircraft Systems, Performance and Weight and Balance, Federal Aviation Regulations, Communications, and Practical Flight planning applications are included subjects in our Aircraft Dispatcher Course.
Course Description
Duration: 5-day Aircraft Dispatcher Recurrent training course. Classes are held from 8:00 am until 5:00 pm, Monday through Friday. 
Instructor(s): Brett Bories and/or Eric Morris
Curriculum – 5 days

(We will edit for the 3-day version soon.)
The material covered includes the following subject matter:
Day 1 :
Aviation Weather/Non-Graphic Weather
Day 2 :
Graphic Weather & AIM (Aeronautical Information Manual)
Emphasis on "4-dimensions of weather"
Day 3:
AIM, including ADS-B and ICAO Flight Plan form, airspace, ATC, navigation/ILS/GPS, communications
OPSPECS-derived alternate minima
Day 4:
Regulations – various parts, but focus on FAR Part 121, Subparts T & U, communications
OPSPECS applications & Exemption 3585
Human Factors, Situational Awareness, DRM, emergencies (using real-life examples from airlines)
HAZMAT – use ADX examples and 121 subpart Z
Day 5:
Aircraft  limitations (theory)
Aircraft Performance (ex. Winds affect climb distance)
Aircraft Systems include various thrust settings (MEL/CDL)
Flight Planning (11-13)
Simulations: Computer Flight Planning Analysis
When To Enroll:
We recommend enrolling at least 30 days before the class start date, although you may enroll any time before class commences if space is available. 
"In my search for a school, Sheffield School of Aeronautics has the best and most complete training of this career."
J.P. – Feb 11, 2014