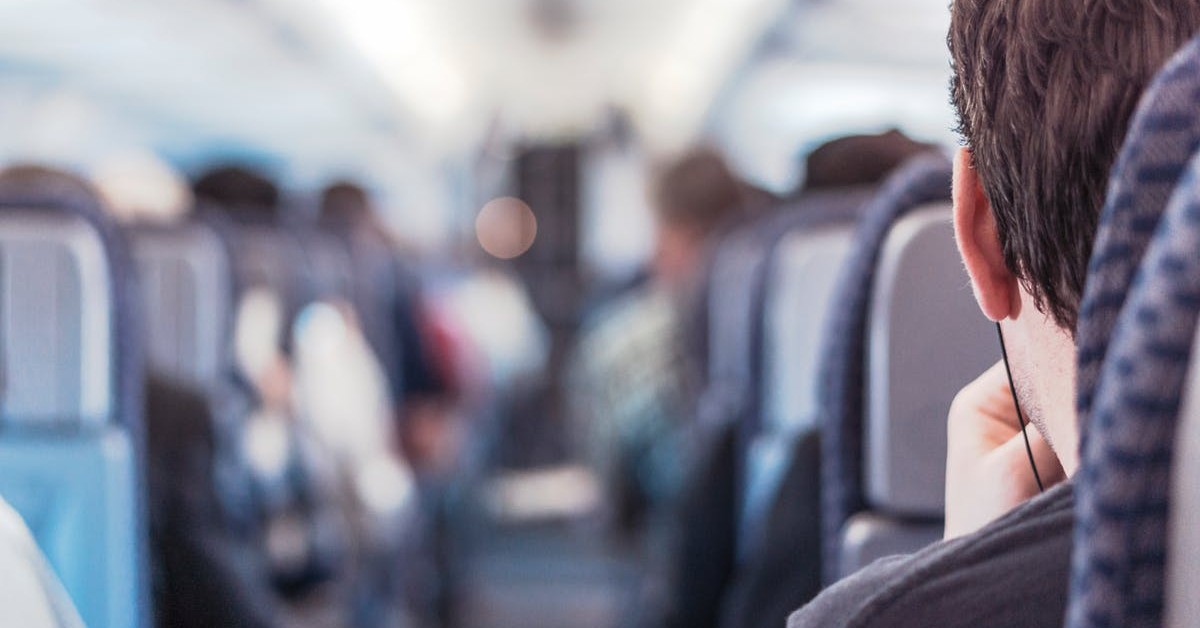 If you've ever flown anywhere in the world, you may be aware of the different seating classes on a flight. Airlines traditionally have three travel classes in which a passenger may be seated in. There include First Class, Business Class, and Economy Class. Each airline's policies and regulations differ, but overall, the cabin configuration will determine how many classes of service are offered. Here's a guideline of how the different airline classes are broken down and how they render services to passengers in each location: 
Different Airline Classes Explained
First Class
First Class service is typically the priciest of the classes. Passengers seating in the first-class section have more comfortable seating and are often given extravagant services. These sections are usually occupied by celebrities and wealthy passengers.
Business Class
Business class (also known as executive class) flight tickets are also expensive, but much more affordable than first class. The difference between the two is that business class has fewer perks, but for a passenger that fly's economy regularly, this is not an issue. Some airlines have abandoned first class seating for this reason.
Economy Class
Economy Class cabins are broken down into two categories. "Regular Economy" and "Premium Economy."
Economy Class seating is the most basic of accommodations. Economy passengers receive standard service with no real perks. Economy services range from airline to airline, but essentially, you're flying Economy (also known as flying coach) to get from point A to point B.
Premium Economy, is slightly better Economy Class seating, but must less extravagant than Business Class or First Class. The name ranges with each airline, but the biggest difference between regular and premium is the spacing of the seating and the quantity of menu items available to you.
What are The Best Types of Seats on a Plane?  
Depending on the kind of flights that you will be going on, there will be many different kinds of seats on an airplane. The location that you will be sitting in during a flight is sure to offer many different experiences for passengers. What are the best types of seats on a plane? The answer to this question depends almost entirely on what kind of flight passengers are looking to take advantage of during a flight. A short description of the best seats on an airplane according to the advantage they provide is detailed below: 
The best seat for a smooth ride: A seat over the wing

The best seat for sleepers: A window seat near the front

The best seat for maximum legroom: An aisle seat in the second exit row

The best seat for a quick plane exit: Any seat close to the front of the plane (on the left side for dual aisle aircraft)

The best seat for the safety conscious: A seat toward the back of the plane

The best seat for traveling with kids: A bulkhead seat with the kids by the window

The best seat for A/C power: Any middle seat

The best seat for larger passengers: Any aisle seat
First Class vs. Economy Class
First class and economy class are some of the most popular airplane seat types. Our aircraft dispatcher training school would like to point out that these kinds of seats provide many different advantages for people that are looking to fly. First class is much more comfortable than economy class, but this comfort and convenience come at a much higher price point. Our aircraft dispatcher training center would like to point out that oftentimes, first-class tickets come with airport lounge access, expedited security lines, extra free checked luggage, faster immigration, and customs process, and separate check-in services. This convenience is worth the price of admission for many. 
First Class vs. Business Class
While these airplane seat types could seem interchangeable to those that are not well-versed in how the classification of airplane seats works. First class is the "highest" classification of seats that you could purchase because of the comfort of the seats and amenities, but business class is also a high classification of airline seats. Our online aircraft dispatcher training would like to point out that, in business class, passengers have more comfortable seats and better food, however, there are not as many private areas as in first class. 
More About Sheffield School of Aeronautics
Aside from detailing airplane seat types, Sheffield School of Aeronautics is a dedicated aircraft dispatch school that is dedicated to helping our schools achieve their dream career. If you or anyone you know is interested in learning more about being an aircraft dispatcher, then our dedicated staff and comprehensive classes and curriculum are perfect for you. Some of our courses include the following: 
Contact us today to learn more about what we could offer you today to learn more. 
Related: 
Are Dogs on Planes an Aviation Safety Issue?
Related: Are Dogs on Planes an Aviation Safety Issue?
Infographic added to article Janaury 2021.